[1.02 GB] [HCG] NEE-CHAN, GOMEN DASHICHATTA! ~ Onee-Chan Wa Boku Senyou ~ (Interheart) [Cen] [Tits, Anal, Blowjob, Titsjob, Toys, Rape, Harem] [PNG]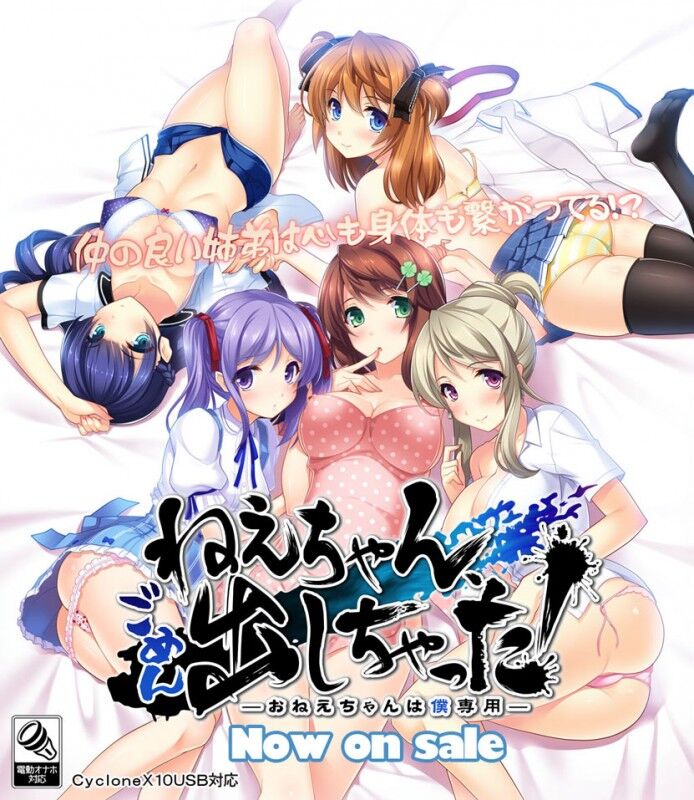 NEE-CHAN, GOMEN DASHICHATTA! ~ Onee-Chan Wa Boku Senyou ~
ねえ ちゃん, ごめん出し ちゃっ た! ~ おねえ ちゃん 僕 専用 専用 ~ – Developer / Publisher: Interheart
Distribution type: HCG
Censorship: There are in all files
Genre: Tits, Anal, Blowjob, Titsjob, Toys, Rape, Harem
Number of pages: 1171
Format: PNG Description: I Wish, "Family New Year's Visit to a Shinto Shrine with Everyone".
And IT Not Anymore One …… Something Like Here Is Also Granted In Mansatsu.
New Year's Eve – The Day A Lot of People Will Spend With The Family, Not a Very Exception to Kirishima House.
For information Leading to the Hero Kirishima Yuki, It Was A Day That Was awaited to About Turn Down The Invitation From A Friend.
Because, My Sisters and That Can Not Be Combined Quite Face, Even Though IT Lives In The Same House, SistEr COMING OUT OF THE HOME ALSO BECAUSE THE WHOLE FAMILY IS ALIGED TO COME BACK After A Long Time.
And New Year's Day of the Family Alllag, Which Celebrate. ONCE Around Women Also Enter Gather Sake, It Began Coming Of Love Story.
For the Love of Love Story.
For the Love of My Sister Yuki, But It Also Does Not Talk Want to Hear I Do Not Want To Think of.
So Was Planning MUCH IT WAS YUKI WHO PROPOSED THE "WHOLE FAMILY IN NEW YEAR'S VISIT TO A SHINTO SHRINE",
IT IS CRUSHED IN A WORD OF "TRYING TO LOVE BANA A GIRLS (+ BROTHER)" IN THE SECOND DAUGHTER-LIHUA, IN That It Would Have Been As It Is Butted Against Girls Meeting.
Earnest Will The Start Of The Love Bana, Time You've Been Feeling a Limit To What You Will Become Violently.
Yuki Was Shake The Story undexpectedly is , Would Lied FRom Little Rebellious Heart and "She IS."
"I Also I'm So, I Do Not Think Only Boyfriend Nante Do It. So Oke Quit"
(My Sister, Do Not Go Far to Make Boyfriend Earlier Than!)
Although I TriED Issued by Superimposing A Word That Contains The Feelings That Are Hidden, Sisters Think "WAS SCOOPED AHEAD TO HIS BROTHER!" Far Notice The Feelings, Family Is Becoming Apart Again.
"Whole Family IS You Could Live As"
Really, Yuki or Be Able to Fulfill This Wish?