[1.04 GB] d'Erlanger ~ Yuuwaku No Inma Byoutou ~ / Derlanger / Seduction and Tentacles (EP. 1) [CEN] [2005, Anal, Big Tits, Oral, Group, Straight, Titfuck, Yuri , Rape, Tentacles, Doctor, DVDRip] [jap]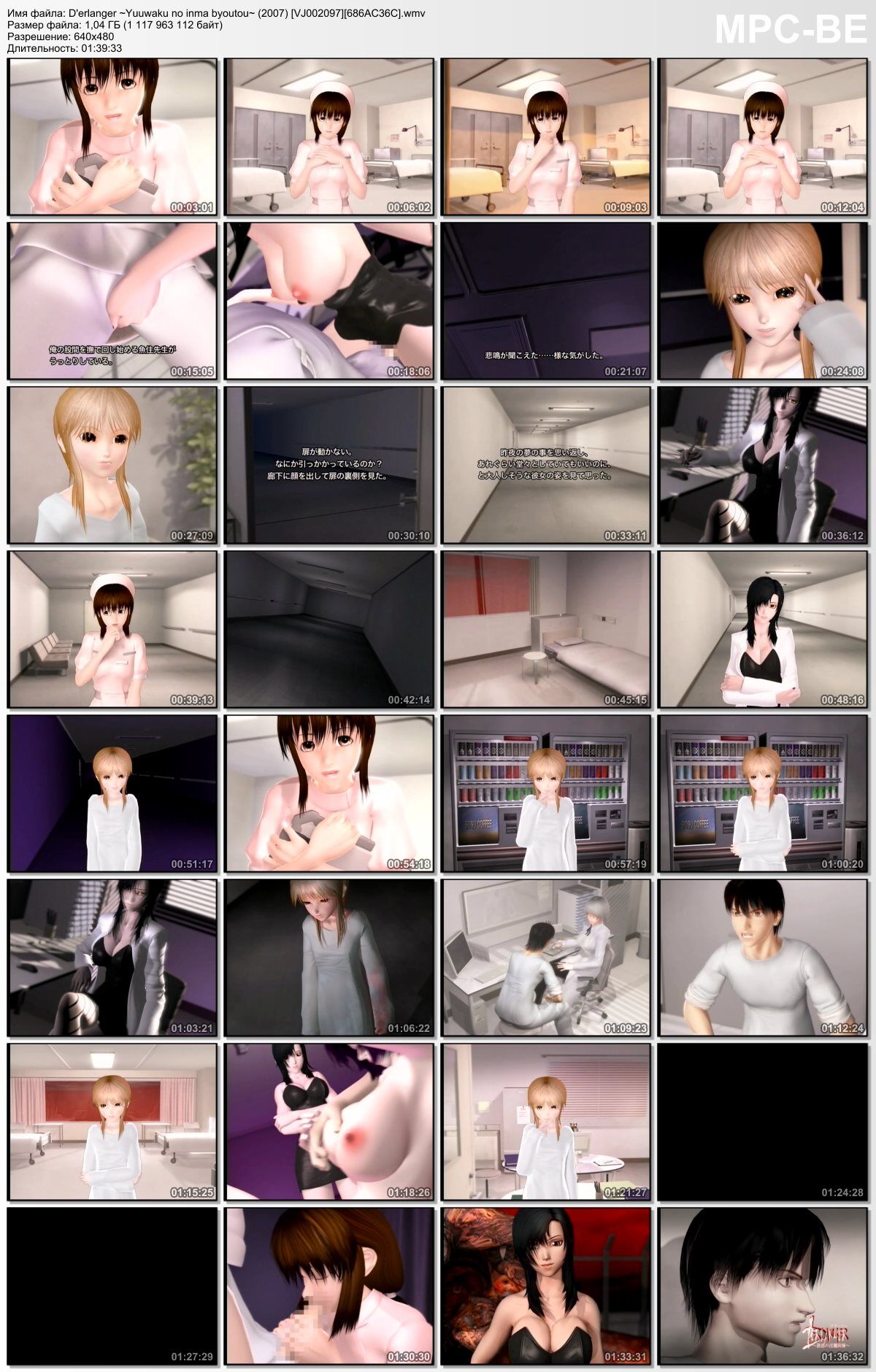 DERLANGER ~ 誘惑 の 淫魔 病 病 棟 ~
d'erlager ~ Yuuwaku no input byoutou ~
d'erlager ~ ~ の 淫魔 病 棟 ~
The hospital of seduction and tentacles of production: 25.11.2005
Genre: Anal, Big Breasts, Big Tits, Large Breasts, Blowjob, Oral, Group, Straight, Titsjob, Titfuck, Pazuri, Yuri, Lesbians, Rape, Tentacles, Nurse, Doctor
Series: EP. 1
Duration: 01:39:32
Censorship: Yes
Language: Japanese
Voice: Original
Subtitles: Built-in Inspected (Hardsab)
Studio: Distortion, Seven EIGH [123 ] Description: Medical stals with a guy who is treated in the hospital. Then the strange tentacles for the soul of the girls came and let's be messed up over their elastic, bullshit, and tanned bodies "in the ass and across".
https://www.dlsite.com/pro/work/=/product_id/ Vj003205.html
https://vndb.org/V2257
Second part here: https://pornolab.net/forum/viewtopic.php?t=118922929231118922923) Video: DVDRip
Video format: WMV
Video codec: Windows Media
Audio codec: WMA
Video: WVC1 640×480 30.00fps 1404kbps
Audio: Windows Media Audio 44100Hz Stereo 96Kbps