[1.15 GB] Ikusa Otome Suvia / Combat Virgo Suvia (Kondou Takashi, Lilith / Pixy) (EP. 1-4 of 4 + Special) [Cen] [2007-2009 MYSTIC, KNIGHT, MONSTSERS, VIRGIN, RAPE, ORAL , Titsjob, Tentacles, Bodymods, X-Ray, DVDRip] [JAP / ENG / RUS]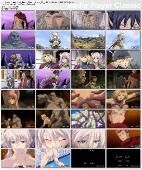 戦 乙 女
IKUSA OTOME SUVIA
Combat Virgo Suvia
Year of production: 2007 [12/22/2007 to 08/22/2009]
Genre: Mystic, Knight, Monsters, Virgin, Rape, Oral, TITSJOB, TENTACLES, BODYMODS, X-RAY.
Series: EP. 1-4 of 4 + Bonus Special
Duration: 4 * 28 min
Censorship: There is in all files
Voice: Japanese Original
Subtitles: English built-in disabled ASS / SSA [Erobeat]
Subtitles: Russian External ASS / SSA [Grobodel]
Director: Kondou Takashi / 近藤 隆史
Studio: Lilith / Anime Antenna IINKAI / PIXY / ANTENNA Group
Description: Hel, the king of hell deceived Odin, Supreme God , capturing him in the lands of the dead with the help of the tricks of Loki. Valkyrie sent to his aid did not cope, and became sex slaves in the hands of the demons. In order to the outsetOne pre-sealed the source currently under the world trend, thereby putting a threat to the existence of the world that would cause the collapse of the world tree. But before this, Loki captured the leadership of Valkyrie Frey, which was to help them all. To stop the fall of the world tree, Loki need to find 2 parts of the key that are protected by 2 unbeatable Valkyrie Sigurd and Suvia. Loki was very interested in Suviai which is a princess of Vysintia.
Video quality: DVDRip
Video format: MKV
Video: MPEG4 Video (H264) 720×480 23.976 FPS 1239 KBPS, 1238 Kbps, 1213 Kbps, 1238 Kbps. [10bit]
Audio: Dolby AC3 48000Hz Stereo 192 Kbps.