[1.23 GB] [Misc, Audio] Audio-Pleasure 2 / Audio-enjoyment 2 [Audio, Straight, Pleasure]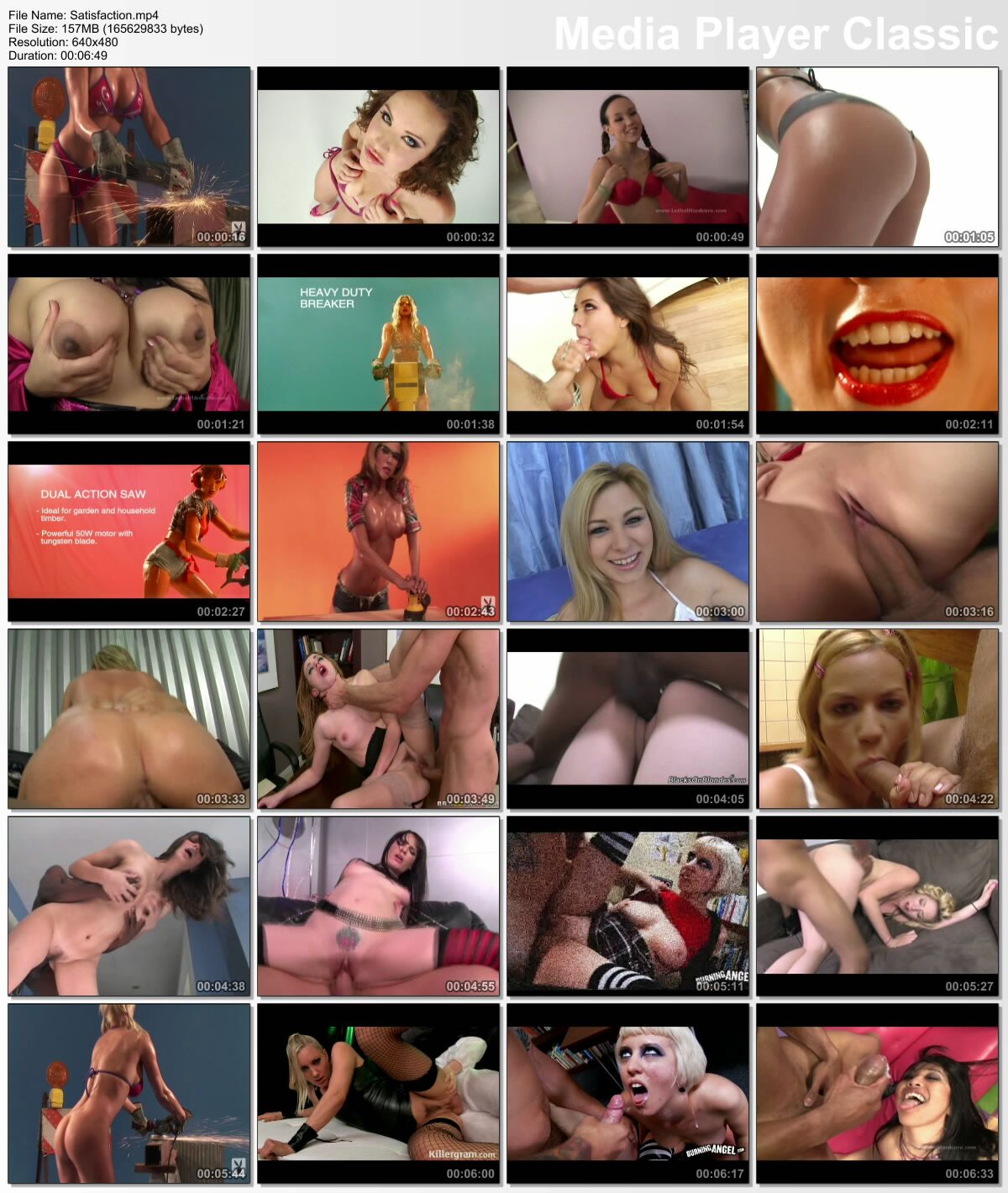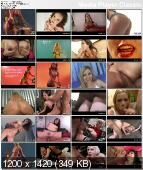 Audio-Pleasure 2 / Audio-pleasure 2
Genre: Audio, Straight, Pleasure.
Description:
So, I proudly imagine my second assembly of audio erotica!
I tried to collect the best files, climbed, probably, the whole Internet, heated a huge number of middling – and finally she is ready. Unlike the previously of my audio enjoyment assemblies and "feminization", all files filed files are filled with sexy, lively female voice, excellent effects are used, as well as the overwhelming majority of heterosexual files.
Girls really know and know how to relax. introduce a deep trance to the very depths of your being together, in which almost everything is possible: feel the walker, lose your "solid" form, feel deepestI have feelings and emotions, to experience the "female" orgasm of all the body, to immerse yourself in full pleasure …
All that is required from the listener is to "follow" for a sexual voice without being distracted by anything else. In general, the entrance to the trance occurs after a complete shutdown of the internal dialogue (which, by the way, is also the main requirement in all eastern (and not only) practices). It is after this that our continuous connection with the surrounding reality is interrupted (at least for our consciousness), and due to this, it becomes possible to experience the most diverse, delightful and indescribable states. Due to the fact that all records are made at the highest level – this should not cause any problems (personally it turns out literally in a few minutes – the main thing is to be sure that nothingIt will not distract and muffle the light).
The only one – all files are made in English, and in order to experience all of the above, it is necessary to own it in perfectly (well, or at least not to be distracted by the internal translation, otherwise turn off the internal dialog will not work). But in any case, most of these files are real masterpieces, and even if at first you will not be able to disable the inner voice – in any case you will get a lot of pleasure.
It is also worth adding that the records presented in this assembly are A completely different level of erotic, rather than by me before me (about how to compare a good French restaurant and a cafe from the series "Assorted". In Assorted, it is also delicious, you can eat rolls, and pizza, and drink a cocktail -But still it is a completely different level). There are much fewer descriptions of the acts themselves, but at the same time you have fun absolutely from everything: from voice, from smooth entry into trance and further narration, from leisurely excitement and superficial "teasing", etc. In the end you feel complete satisfaction.
Below I will give the descriptions of each girl and the Falov for their authorship:
Mona Blu- In my opinion, the best hypodomist, having an exceptional voice, a pleasant pronunciation, as well as knowledge of how to deliver man unforgettable pleasure through his ears
"hypnogasm": a very sensual file, which if not bring to a bright orgasm for the first time, then accurately gives great pleasure.
"LiquidPersuasion": the entry will immerse you in the transcendent, Spiral SP.will rip the depths and will allow you to "merge" with pleasure, relaxation and harmony.
"love.lust": According to the author, this entry initially did it for myself and for personal trans sessions, and it turned out to be one of the best in Plan relaxation and entering this wonderful condition. Personally, I fully agree with this
"Maya": Spend almost 40 minutes with the dominant girl-illusion named May)))
"Mindmelt": a complete immersion and loss of yourself, a feeling of full relaxation (fuck with him with bodily – Much more pleasant when inside everything is extremely calm) and submission …
"Pulse.hypnotica": To be honest, I can not express the impression of this file in my own words, so I will translate the author's words:
"The unconscious awareness, hypnotic sleep with a complete understanding of what is happening, silenceOE observation of pleasure waves, rolling throughout the body … You welcome these waves, feeling how all your receptors have become more sensitive. The final splash gives a great mood and a lot of life forces on the awakening … "
" Release Therapy ": a medium record in which the main focus is made on a controlled and bright discharge …
" Robotica ":" Program "on PLEASURE … (Robot with a firmware whore from a foul approves)
"Seduction": a beautiful femdomal file, allowing you to feel a sweet seduction, slowly conducted by a beautiful, powerful girl.
"Sex-Kitten": a very controversial file, with One side having elements of feminization (albeit at the time of the file), on the other, the recording is simply a bumpy. Feel yourself a submissive girl who getsSweet pleasure from full subordination of his mistress …
"TRANCEGASMIC SURRENDER": Again, submission, but already as a guy. Good for such femdom)))
"Viola": no, not melted cheese. Girl. Almost like May. Only tender, and Vampirk.
. Trans.
"Bledominion": a kind of catalyst. If you liked the records of Mona Blue, then listen to this entry, and the effectiveness of all its files will increase significantly.
Elena McIVOR – a distinctive feature of Elena is the absence of any "administration" in trans. You just listen to her voice, and after half an hour, having experienced powerfulOrgasm, trying to remember when you managed to fall into your subconscious. Beautiful voice, good pronunciation and pace, as well as a remarkably desposed middle between the direct lifestyle (for example, "you are addressed pussy") and walking around-yes-about ("You fly in between thick, fluffy clouds, playing the tongue gently and tenderly try They are tastefully reminded by a girl ").
" Butt Bunny Bondage ": fantasy affecting a lot of fetache: under the sweet leadership of the dominant Mrs. We are becoming her Girl" Playbunny "and satisfy her bondage fetish using strapon. In general, the Vinaigrette is still the one.
"chassity": a perfect gift for all lovers of the elders, women's "Bubble" – Popok. Well, if you are not yet a fan of "elastic, women's Babal Batt," then will soon become so.
"CONFIDENT VIXEN ": Alenka continues marching according to your fetishams! This time the furry fetish will be affected, and in this file you can experience yourself a cute, human-like chanterelle (but predatory! RRRR ….)
" Dress to Obey " : Next conquered fetish – crossdressing. If you like to wear gentle, women's panties, beautiful tights and sensual lifan – then this entry for you. But, unlike MSJ – it does not leave any consequences (that is, the trans-slut, alas, Do not become in another distribution).
"Erotic Day at the SPA": Visit Spa with Wonderful Elena and experience a volcanic orgasm at the end (ORGASMIC GIGGLES has a similar file, laid out in the first assembly. Who is interested – compare and write What I liked it more)
"Latex Tentacles": Thought that a victorious procession was thought on crossdressingon fetishes ended? Muahahaha! Then meet the tentalkley !!
Yes, the tentacles are not simple, but latex (Japanese joy will be …)
"Lipsink": Kazan took, Astrakhan took … Ugh you!
Now in line – Fetish On lipstick, widespread in Japan and in the West. However, the file is beautiful and for people without any fetish (but then get ready to catch risers from a bright lipstick on juicy, chubby women's sponges)
"Siren's Voice": a file for those who really like the voice of Elena Mkayvor (well, or even like beautiful female voice). Yes, yes, another fetish …
"Straight from Elena": Everything, conquests ended – you need to translate the spirit on the usual, not a fetish file. Feel the warmth of the sexual female body, or copulation with Elena beautiful in the depths of your consciousness
"Submissive Female Form": In general, everything is simple – we enter the trance, we lose the feeling of your body, we replace it with a feeling of an exciting, female body, obey Mrs. I enjoy.
"Vampire Fantasy" 1,2,3 : Trilogy about vampires. Without sparkles and swinging. (For some reason, all the Domin with a sexual voice pulls Clear Vampires)
"Cock Conversion", "RULED": Single Sissy files in this assembly. Unlike "feminization," does not leave any installations and serves solely to get a "female" pleasure, no more.
"Winter Fantasy": a very pleasant non-sexy file, designed for complete relaxation with a winter flavor (the snow drops, The Christmas tree crunches …)
Orgasmic Giggles – a girl with a delightful voice and as wonderful skills relaxedia and apparent. It dwells on the cloud, I gave the link in my first hand
"Audio-enjoyment". Due to the fact that not everyone saw, and from the cloud from time to time the files are clutch, it decided the best to complement this assembly.
"Joi – Cock Massage": one of the best heterosexual files that I listened. The record does not put a goal to enter you into a deep trans and show the depths of this state – it simply helps you in the most cum to cum in the ceiling without a single touch of a member.
"Moaning": literally "moaning", the sounds of which the bump flies into orbit and the brain begins to see the opportunity to hear such from his beloved
"20+ Minutes of Sucking Your Cock + Riding Your Tongue": "Visiting Minetschitsa" Interactive suction from a passionate slut – what else can steamPyan in the evening?)))
Well, traditionally – one video file (audio does not enter any category on the tracker). The roller on which the Bennasi whores are "satisfaction" (Satisfaction, that is).