[1.44 GB] Mirai Choujuu Fobia / Phobia (Shigenori Kurii, Tokuma Japan Communications) (EP. 1-2 of 2) [UNCEN] [1995, Horror, Monsters, Tentacles, School, DVDRip] [JAP / RUS / ENG] [ Upscale – 720p]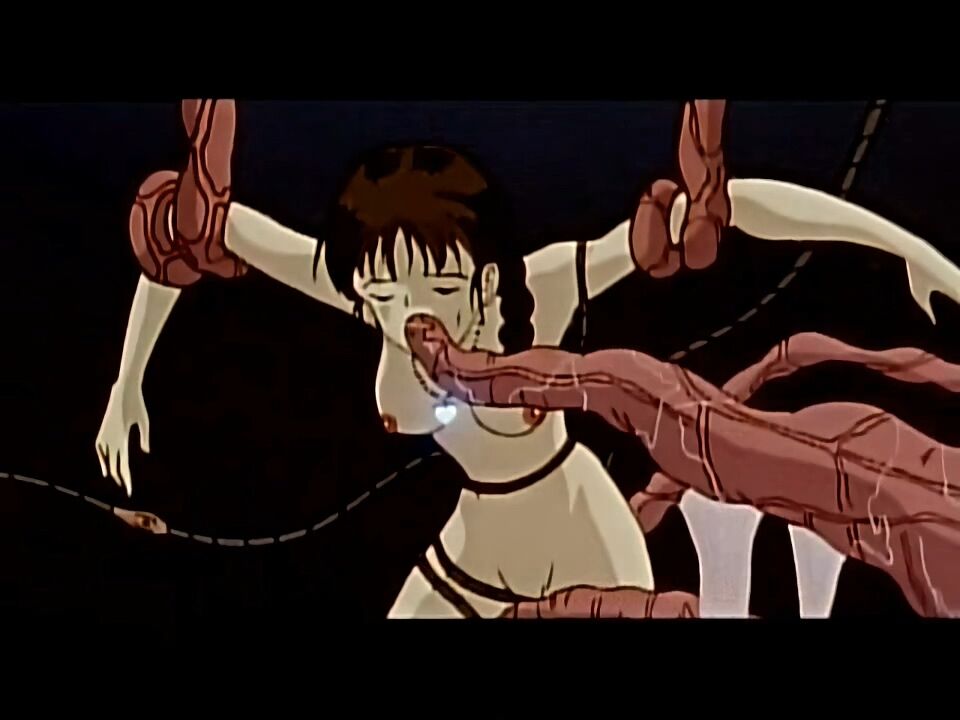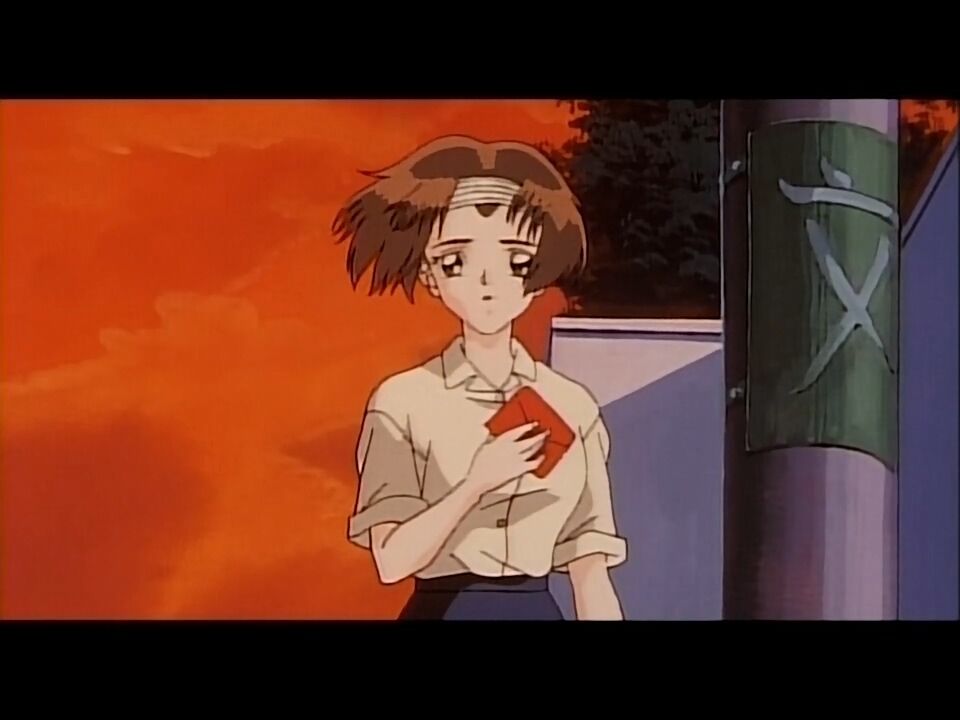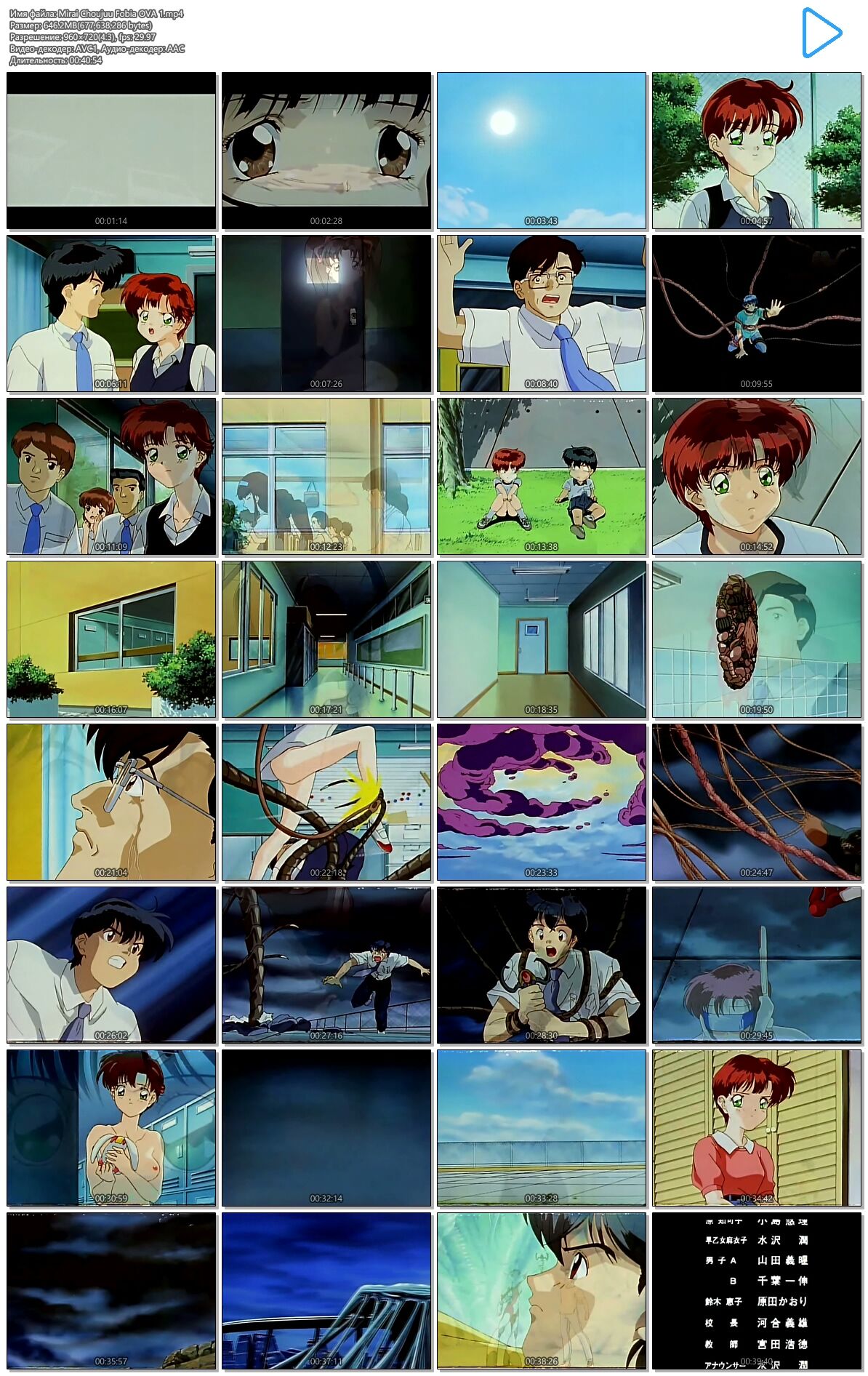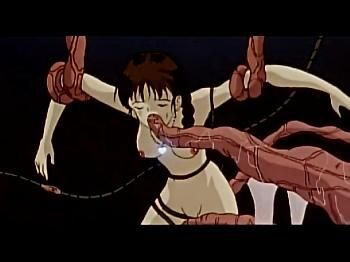 Mirai Choujuu Fobia
未来 超獣 フォビア
Fogioma release: 1995
Genre: Horror, Monsters, Tentacles, School
Series: EP. 1-2 of 2
Duration: 2 * 40 min
Censorship: None
Language: Japanese
Voice: Original
Language: Russian
Voice: Amateur (two voices) [Arirang & Maksya]
Subtitles: External SRT [Narrru]
Language: English
Voice: Professional (full duplication)
Subtitles: External SRT
Director: Shigenori Kurii
Original author: U -Jin
Studio: Tokuma Japan Communications
Description: In 2112, the era of universal prosperity, peace and prosperity occurred on Earth … Yeah, no matter how much. This beginning in the description of Hentai, in the genres of which these words are listed as: Tentacles and horrors, simply a priori is impossible. In fact, in 2112Du on the planet settled an evil monster, called the "black killer". It began to be transferred to the surface of the planet from the parallel measurement of the crowd of monsters, called replinesis. Those began to eat flesh and blood of people, giving preference to young girls. Replinesides almost destroyed the human race and, in addition, learned to pass through spatial temporary wormworts in the past, in order to expand their diet with fresh flesh. Following them, at our day I went to Mighi Idzima, in order to find among the students of the senior school who is able to "revive" the ancient artifact – "Sword of the Hero" and bring order in the walls of the School "Eornosha". For this role, the local, anxious high school student was perfect, the mutsum in which half of the school student secretly in love secretly in love … © hentaimag.ru
Video Quality: DVDRip
Video Resolution: Upscale – 720p
Video Format: MP4
Video: MPEG4 Video (H264) 960×720 29.97fps ~ 1600kbps
Audio 1: JAP – AAC 48000Hz Stereo 160 Kbps
Audio 2: ENG – AAC 48000HZ STEREO 128 KBPS (external file)
Audio 3: RUS – AAC 48000HZ STEREO 160 KBPS (external file)
If you want: translate, voice, distribute hentai, join in Our secret guild !!!