[1.9 GB] G-Senjou No Maou / Devil On a G-String [1.1] (Akabei Soft2 / Tlwiki) [Cen] [2008, Adv, Psychological, Detective, Drama, Romance, Straight, Big Tits, Oral] [ENG ]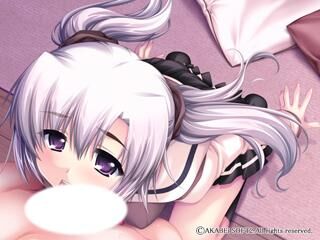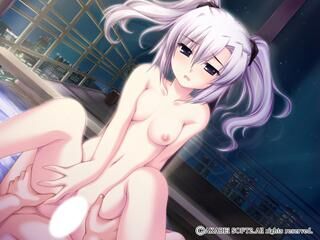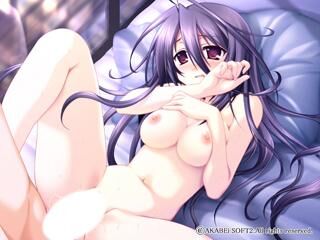 G-Senjou No Maou / Devil on a g-string / g 線線 の 魔王
Year of release: 2008
Release Date: 2008/05/29
Genre: Psychological, Detective, Drama, Romance, Straight, Big Tits, Oral
Censorship: Present
Developer / Publisher: Akabei Soft2 / Tlwiki
Platform: PC / Windows
Type of publication: Pirate (unofficial)
Tabletka: Not required
Version : 1.1
Language of the Game: English
Interface Language: English
Voice Language: Japanese
System Requirements (Minimum): OS: WinXP / Vista / 7/8 HDD: 2GB
Description: You PLAY THE ROLE OF AZAI KYOUSUKE, THE SON OF A Legendary Gangster Infamous In The Underworld. You Spend Your Time Listening to Bach, Playing God at School and Covertly Working for Your Stepfather, A Ruthless Financial Heavyweight. This IDYLLIC EXISTENCE IS BROKEN WHEN TWO Individuals APPEAR IN THE CITY – A BEATIFUL GIRL NAMED USAMI HARU WITH HAIR YOU COULD GET LOST IN FOR DAYS, AND A POWERFUL INTERNATIONAL GANGSTER KNOWN ONLY AS "MAOU". Almost Without Delay, The Two Begin A Deadly Cat-and-Mouse Game, Bringing You and Your Friends Into The Crossfire. Plotting, Political Intrigue and Layer Upon Layer of Interlocking TrapS Are The Weapons In This Epic Battle of Wits.
Add. Information: VNDB / GETCHU / Official page
P.S. I decided to create this distribution as I did not see this VN on the tracker. If it has already been created and removed due to copyright – do not beat sticks, I had no idea. The game is the classic of the genre, I won't be surprised if so it was.
P.S.S. The first distribution, so that for me it's all new and strange. Create solely because of the magnificent kachThe game and its absence on the resource. Yes, and its absence in general is everywhere – to find the English version of the product was to be honest, difficult. Although maybe I am one such.