[100.8 MB] DOWN ON THE CORNER / Angle (Suikama) [UNCEN] [2010, Kinetic Novel, Ecchi, Softcore, DFC, Comedy, Shoujo-Ai, Touhou] [rus]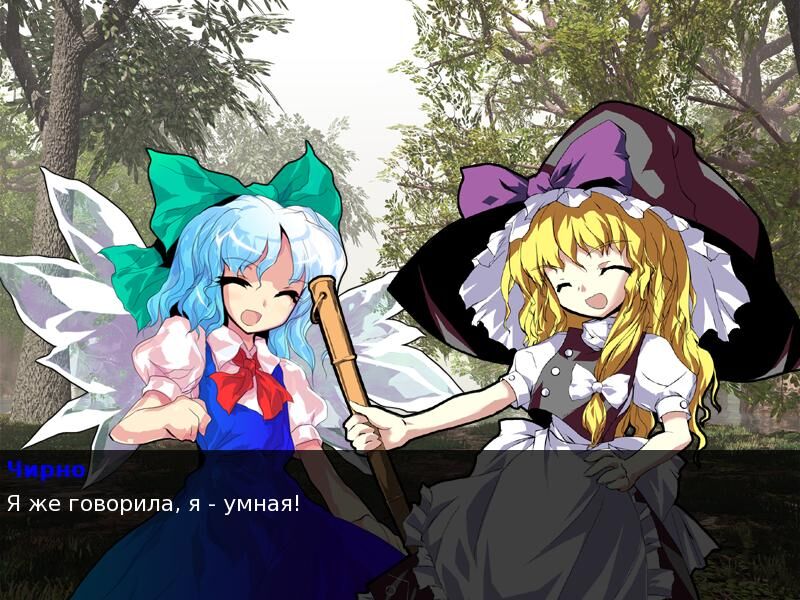 DOWN ON CORNER / Angle
Year of production: 2010 (2010-05-16 Russian localization)
Genre: Ecchi, Softcore, DFC, Comedy, Shoujo-Ai, Straight, Touhou
Censorship: None [ 123] Developer: Suikama
Publisher: Suikama (Honyaku-Subs for Russian Localization)
Platform: Windows / Mac / Linux
Publication Type: License
Table: Not required
Language: Russian 123] Voice: missing
Interface language: Russian
System requirements: processor 600 MHz, 128 MB of RAM, 80 MB of free space on the hard disk, screen resolution is 800×600 and higher.
Description:
Help with harvesting in the rinnoske shop, chirno does an unexpected discovery …
VNDB
Honyaku-Subs
add. Information:
There is practically no plot.
But it's funny)
~ 20 minutes.