[101.1 MB] Erotical Night / Night Erotica [1.5.21] (E-Ohkoku) [UNCEN] [2007, Flash, JRPG] [RUS]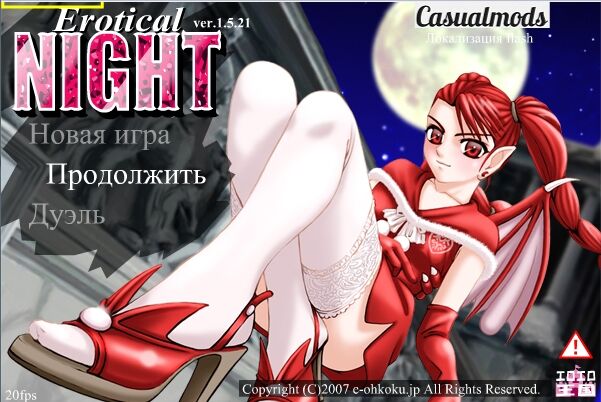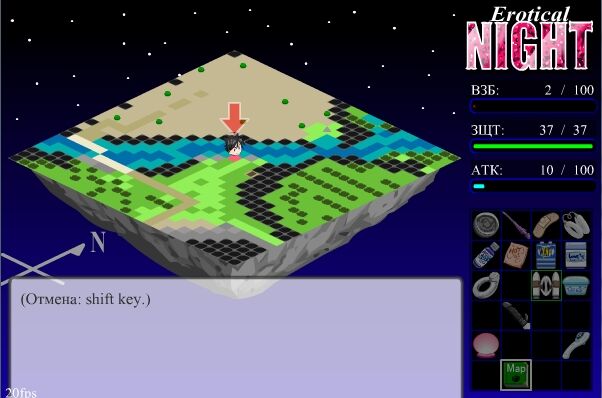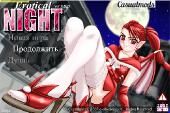 Erotical Night / Night Erotics
Year of release: 2007
Genre: Flash, JRPG, Succubus
Censorship: None / There is a patch for deletion
Developer / Publisher: E-Ohkoku
Platform: PC / Windows
Publication Type: Unofficial
Tabletka: Not required
Version: 1.5.21
Game Language: Russian
Interface Language: Russian
Voice Language: English
System Requirements:
OS: Windows
Processor: not lower than Pentium 1GHz
Memory: preferably 512MB
HDD: 100 MB
Description: Ten years have passed since the eruption of the ancient volcano Mountains Barbe and the gates turned around to the Satanian world. The huge Army of Sukkubov escaped from the underworld and in a matter of hours enslaved the Kingdom of Fellari.
The kingdom ceases to exist and changes the name for erotica, girls of the kingdom of usIt turns to sukkubov, the male population is steadlessly enslaved and goes to work in the mines. Only children, old people and … Foods escaped the ruthless sexual attack.
And here in one God the forgotten village, by the lucky accident that did not fall into the war, our main character will grow up. For ten years, under the supervision of the former Commander of the royal troops of Mercedes, who managed to resist the enemy (thanks to his orientation), he passed a course of severe sex workouts, which would once be rebeling against the Erotica's Erotica and expel the usurpers from the kingdom.
This will have to do in this game.
Despite the fact that the game is made in Flash, in functionality and quality, it bypasses other similar console applications. The game presentsOral Great Game World, the original combat system and a rather complicated plot.