[123.9 MB] Breaking Beth [INPROGRESS EPISODE 2] [UNCEN] [2018 ADV, 3DCG, Female Protagonist, Corruption] [ENG]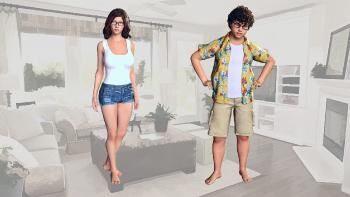 Breaking Beth
Breaking between
Year of release: 2018
Release Date: 2018/04/02
Genre: ADV, 3DCG, Female Protagonist, Corruption
Censorship: None / There is a patch for removal [ 123] Developer / Publisher: LewD Dolphin
Platform: PC / Windows
Type of publication: in development
Tabletka: Not required
Version: Episode 2
Language of the game (plot): English [123 ] Interface language: English
Language of voice: Unknown / Other
System requirements (minimum): CPU Intel Pentium4 2.0GHz; RAM 512MB; HDD 125 MB
Description: Will Beth Have Enough Strength to Resist Them All for the Sake of Newly Built Family ??? Basically, IT Depends on You. Yes, It's Totally Up to You to Decide Her Fate. You can Choose to Keep Beth As Pure and Unspoiled AS Possible (I Call It 'Purity' Route). OR, You CAN LET HER BE AN ORDINARY GIRL WITH HER COMMON SENSE Understanding Of What's Good and What's Bad (I Call It 'Ordinary' Route). Or Making Her Way Full of Temptations, Lust, Passion and Sex (IT's 'Corruption' Route in The Game).