[126.7 MB] Magical Girl Sarah ~ Her Dark Skin Clouded White with Cum ~ [Ver. 1.4] (Yaminabedaiichikantai) [Cen] [2017, JRPG, Fantasy, Female Heroine, Magical Girl, Tanned Skin / Suntan, Elf, Small Tits / DFC, Restraint, Captivity, Interspecies Sex, Torture, Rape, Tentacles, Monsters] [ENG ]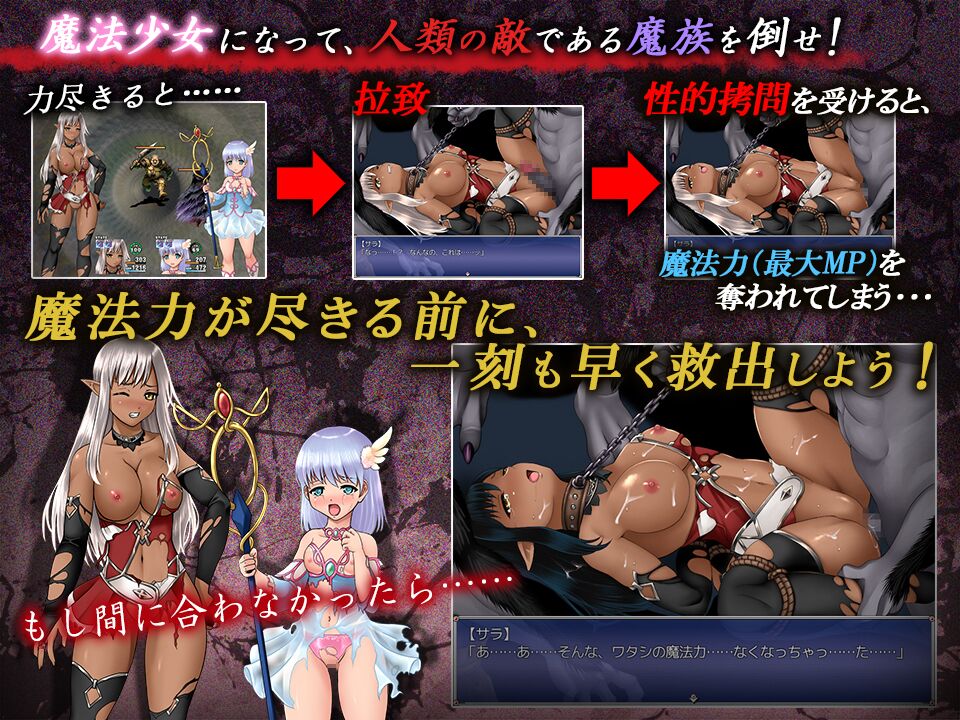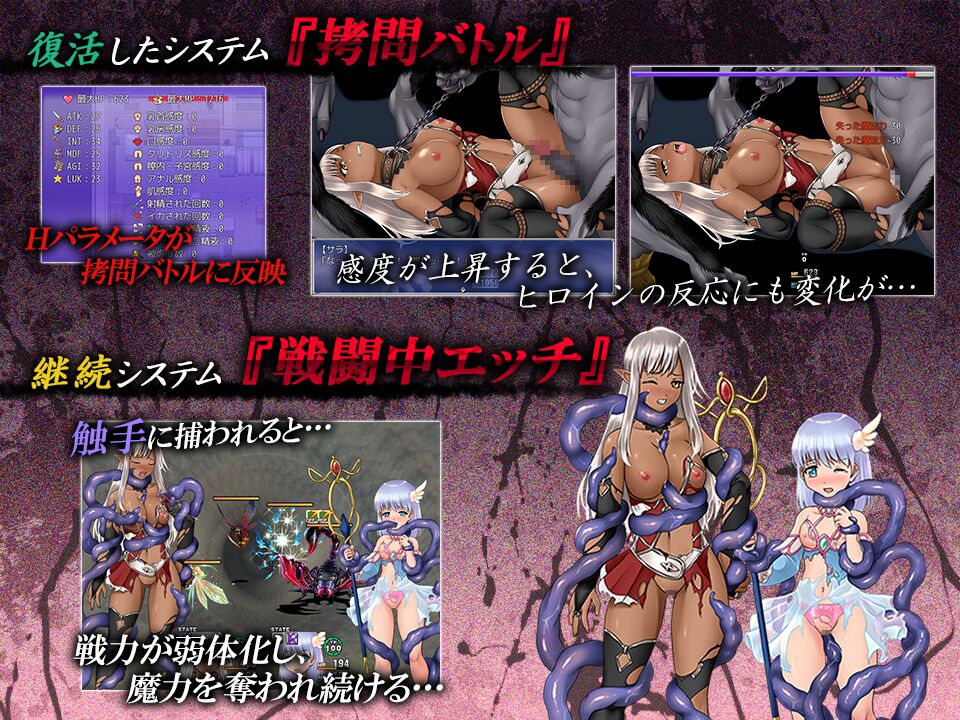 Magical Girl Sarah ~ Her Dark Skin Clouded White WITH CUM ~ / 魔法 少女 少女 サラ に に 染まる 褐色 の 肌 ~
Year of release: 2017
Release Date: 2017/08/05
Genre: JRPG, Fantasy, Female Heroine, Magical Girl, Tanned Skin / Suntan, Elf, Small Tits / DFC, Restraint, Captivity, Interspecies Sex, Torture, Rape, Tentacles, Monsters
Censorship: Yes
Developer / Publisher: Yaminabedaiichikantai (闇鍋一 艦隊)
Platform: PC / Windows
Publication Type: Original (licensed)
Tabletka: Not required
Version: ver. 1.4
Game Language (Plot): English
Interface Language: English
Voice Language: Unknown / Other
System Requirements (Minimum) :: :: CPU PENTIUM®4 2.0GHZ :: RAM 512MB ::
:: HDD 126MB :: RPG TKOOL VX ACE RTP ::
Description: Humanity Was Under Attack by An Army of Inter Dimensional MonsTERS.
MEN WERE KILLED OR ENSLAVED IN HORRENDOUS CONDITIONS AND WOMAN WERE
Used AS Seedbeds to Give Birth to Monsters Anew. A World in Chaos …
A FEW YEARS OF MONSTER TYRANNY PASS —-
AND ANOTHER CREATURE APPEARS FROM THE OTHER DIMENSION.
Giving Humanity Powers to Fight Against The Monster Army.
Fighting Against The Monster Legions in their Dazzling Outfits.
Humanity Called These Saviors, "Magical Girls".