[130.8 MB] Lamento Eroico (Whitemoor) [2013, JRPG, Fantasy, Rape, Bigtits, Bukkake, Outdoor] [jap]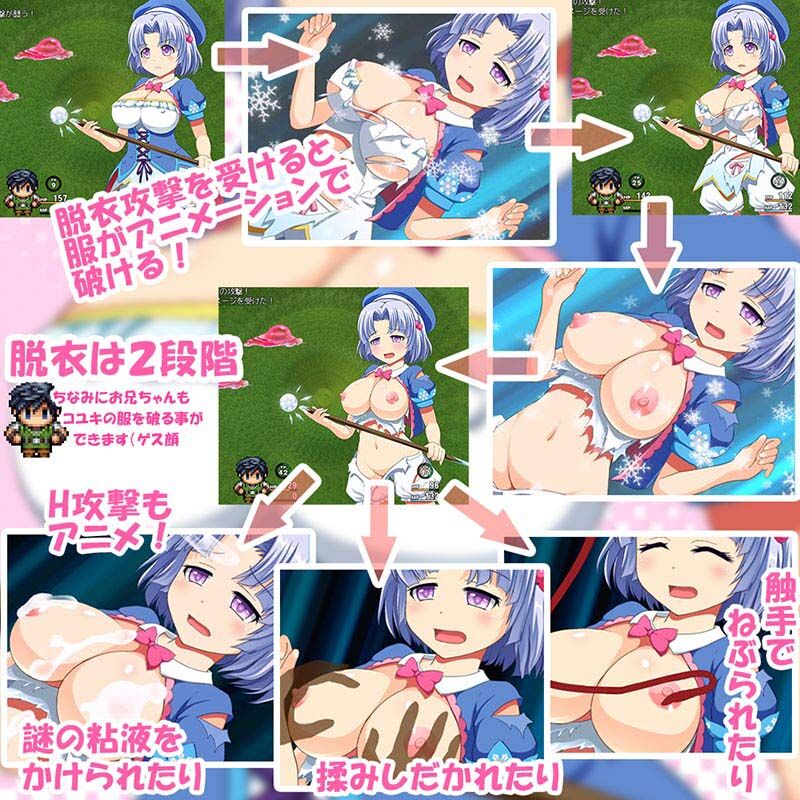 Lamento Eroico / Lamento Eroico- ロリ 巨乳 と 俺 の 精 精子 で 美 少女 たち を 救え 精 精 精 精 美
Year of release: 2013
Release Date: 2013/07/18
Genre: JRPG, Fantasy, Rape, Bigtits , Bukkake, Outdoor
Censorship: There is in the game (games) distribution
Developer / Publisher: Whitemoor
Platform: PC / Windows
Type of publication: License
Tabletka: Not required
Language Games: Japanese
Interface Language: Japanese
Voice Language: Japanese
System Requirements: OS: WinXP / WinVista / Win7 / Win8; CPU: Intel (R) Pentium (R) III 1.0GHZ; Memory: 256MB; HDD: 300MB
Description: Save The Girl Who in My Sperm!
Fantasy RPG That Defeat The Ringleader of Rare Disease Along WITH LORI BIG
"I'll Kill You I Must Be The Messiah!" [123 ] I HAD Drifted A Strange Island and Wake Up …
Name of the Island Judas Pris Island.
Sperm i, GoinG to Get Magic Bullet of Rare Disease to Spread to the Island of Girl Apparently.
That's Why, and I Thought Is Revered As Savior From The Man on The Island … Or,
or Threeted to Be! Kill I Must Be The Savior of this Island, You can be Fine and Squeezing Force
The Doom and Gloom with or Ordered to Be Come to Defeat The Curse of Rare Disease Anyway.
Or Asked to Remove the Suspicious Woman Who WHO Came From The Future and Koyuki If Able to Stay in The Inn,
You Can Ask Them to Fuck in Big Yakushi for the Purification of Medicine from Sperm,
You can at the altar and h tsundere daughter to Solve the seal Of a Legendary Sword,
You can Dodge Ran in Taverns H,
You can and h goddess of the island,
While Also Think Quite Erotic,
IT Was for the Trip Along With ThE Friendly Koyuki In Big Lori.
(Standing Picture Is Not Included) 22 Base Images etch Scene Number, About 130 Pieces Included in the Differential
Undressing System of Combat At the Time of Adoption of the Anime!
Extra. Information: JapDlsite.