[136 MB] Fej Code [Cen] [2017, Action, Only Clothes, Female Hero, Transformation, Heroin Forced] [jap]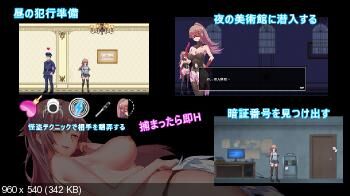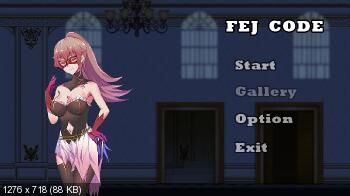 FEJ Code / Fej コード – Released: 2017
Release Date: 2017/11/20
Genre: Action, Only Clothes, Female Hero, Spy, Transformation, Heroin Forced
Censorship: Yes
Developer / Publisher: Alepro (アレプロ)
Platform: PC / Windows
Type of publication: pirate (unofficial)
Tabletka: Not required
Language of the game (plot): Japanese
Interface language: English [ 123] Voice Language: Japanese-system requirements (minimum):
:: Japanese Language Pack :: HDD 300MB :: Ram 1GB :: Video: 1280 x 720 :: DirectX 9.0c + search description:
Mysterious Painter Fej, His Work from the Life Before It Is Not Famous.
in Spite of the Fact Tat in Recent Years It Has Caused A Great Ripple In The Collector World,
The Mystery Figures Hidden in That Painting, BECAUSE THERE ARE RUMORS THAT THERE ISA Certain Secret Code Number.
Early Kaito Erika Got A Safe Person. AND IT CONSISTS OF SEVEN PAIRS OF SAFE BOXES.
TO OPEN A MYSTER SAFE AND LOOK INTO ITS CONTENTS, ERIKA INFILTRATED THE MUSEUMS OF THE WORLD AND THE COLLECTORS 'HOUSES,
We Have to Collect Fej Paintings.