[151.1 MB] Destiny / Fate [INPROGRESS, 0.5 (B)] (Prince] [UNCEN] [2014, Action, Adv, Fighting, RPG, SIMULATOR] [RUS]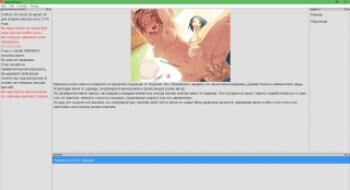 Destiny / Fate
Year of release: 2014
Release Date: 2014/07/17
Genre: Action, Adv, Fighting, RPG, Simulator
Censorship: None / There is a patch for deletion
Developer / Publisher: Prince (Albedo Forum)
Platform: PC / Windows
Type of publication: in development
Tabletka: Not required
Version: 0.5 (b)
Language Games: Russian
Interface language: Russian
Voice language: Unknown / Other
System requirements (minimum): Windows / XP / Vista / Windows7; CPU: Pentium4 2.0GHz; RAM: 512MB; VRAM: 128MB; HDD: ~ 151 MB
Description: The game "Fate", at first it may not seem not very big, however, the game has a delaying story, which makes it very interesting. She is made prince from the Albedo forum you know how sometimes it is difficult to get there, so the game came to the torrent.
BloGA of the author: http://madebyprince.blogspot.com.by/[123) takes place in the world with the magicians, demoners, and the war between the North and South. Our ward will have a challenging choice that will solve her fate, but you will choose to produce! Successful adventure!