[182 MB] (To Aru Majutsu No Index) Electric Meat II / Niku Denki II (Kodomo No Koe) [Cen] [2011, Adv, Nuns, Group Sex, Straight, Bukkake, Blowjob] [jap]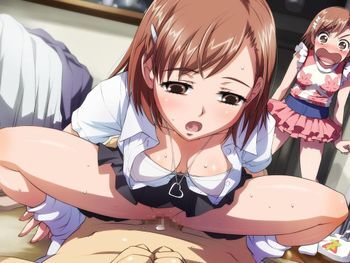 (To Aru Majutsu No Index) 肉 電 気 気 II / ELECTRIC MEAT II / NIKU DENKI II
Year of release: 2011
Release Date: 2011/02/20
Genre: Adv, Nuns, Group Sex, Straight , Bukkake, Blowjob
Censorship: There is in the game (games) distribution
Developer / Publisher: Kodomo NO KoE (こ ど の こ こ え)
Platform: PC / Windows
Type of publication: unofficial [ 123] Tabletka: Not required
Language of the game: Japanese
Interface Language: Japanese
Voice Language: Unknown / Other
System Requirements: Windows2000 / WindowsXP / WindowsVista / Windows7
Description: Short visual novel With Heroes Anime Magic Index (to Aru Majutsu No Index).
IS A DIGITAL COMIC AND SOME OF THE ART RECORDING KINSHO.
Handy System of Sex Scene with A Single Mouse Click Inrush Specific Dejikomi.
Introduction for Each stoRy, The Sample Image Below Please Check the Page.