[187.2 MB] TSUN M! Gyutto Shibatte Shidouhihith The Animation (Watase Toshiho, PinkPineApple, Shion) (Ep. 1) [Cen] [2018, School, Oral Sex, BDSM, Anal Sex, Big Tits, DVDRip] [JAP / ENG / RUS]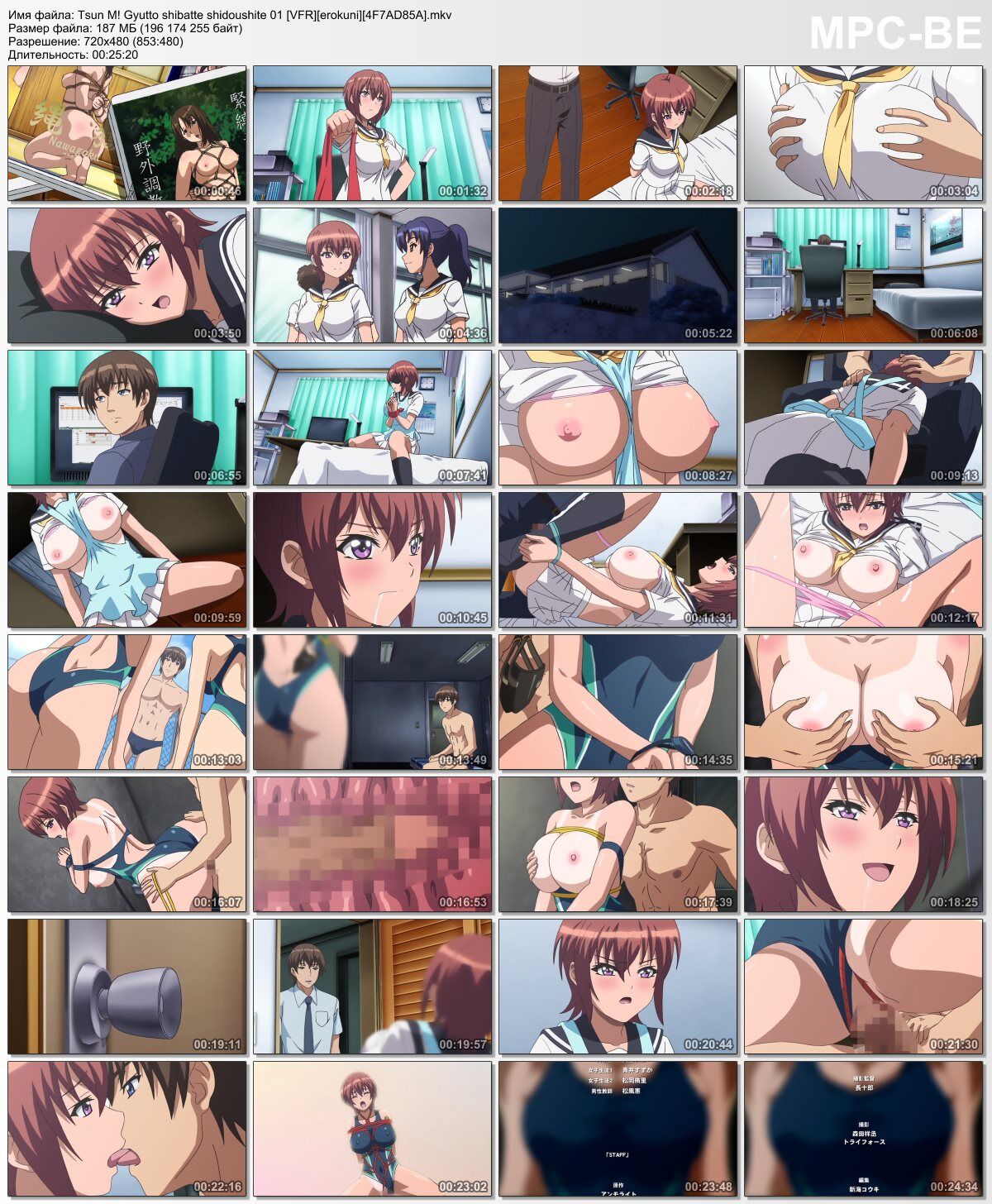 – ツンえむ! ~ ぎゅっと 縛っ て 指導 し ~ The Animation
TSUN M! Gyutto Shibatte Shidoushite The Animation
Year of release: 2018
Genre: School, Oral Sex, BDSM, ANAL SEX, BIG TITS
series: EP. 1
Duration: 25 min
Censorship: Yes
Voice: Japanese Original
Subtitles: English external ASS / SSA
Subtitles: Russian External ASS / SSA
Director: Watase Toshiho [123 ] Original author: Ammolite
Studio: PinkPineApple, Shion
Description: "This is what i have heard, i … …!"
on the bed in my room, it is almost randomly arranged Like The Public Execution,
Erotic Books and AV …… But Also for Sm Play EnthusiaSts.
Whether it is a fuss about being tied up, Beaten With A Whip, Or Holding A Mouth Ring – [ 123] "Why is IT SM?"
IT IS Yasuni Who Is Angry In Front Of Me. S.HE IS MY STUDENT AND SHE.
When … and Trembling, Sayuri Has Handed Out a Towel to My Nose Somehow.
Instead of a Fist, a Towel …. … I Wonder What Kind Of Painful Thing Will Come From Now
After Staring At Me As She Was Throbbing, Saiki FELL DOWN On the Bed.
"Go Ahead, Get it Done … Tie Down With That Towel … …! "
… ….? Er … What …? What ??
Saki Suddenly Took A Strange Posture and Ordered IT to Be Red.
"I Wanted to Do Something Like This! Do You know What I Meant, Then Tie Me Down, Let's etc …!"
Video quality: DVDRip
Video format: MKV
Video: MPEG4 Video (H264) 720×480 (853: 480) 29.976fps 850 KB / S [10bit]
AUDO: AAC 48000Hz Stereo 192 KB / S.