[2.05 GB] Ma Yoroi No Shoujo Kishi Erutorinde ~ Shokushu Yoroi No Ikenie ~ [1.03] (Mekakushi Musume) [Cen] [2014, JRPG, Fantasy, Monsters, Birth, Anal, Tentacle, Scat] [jap]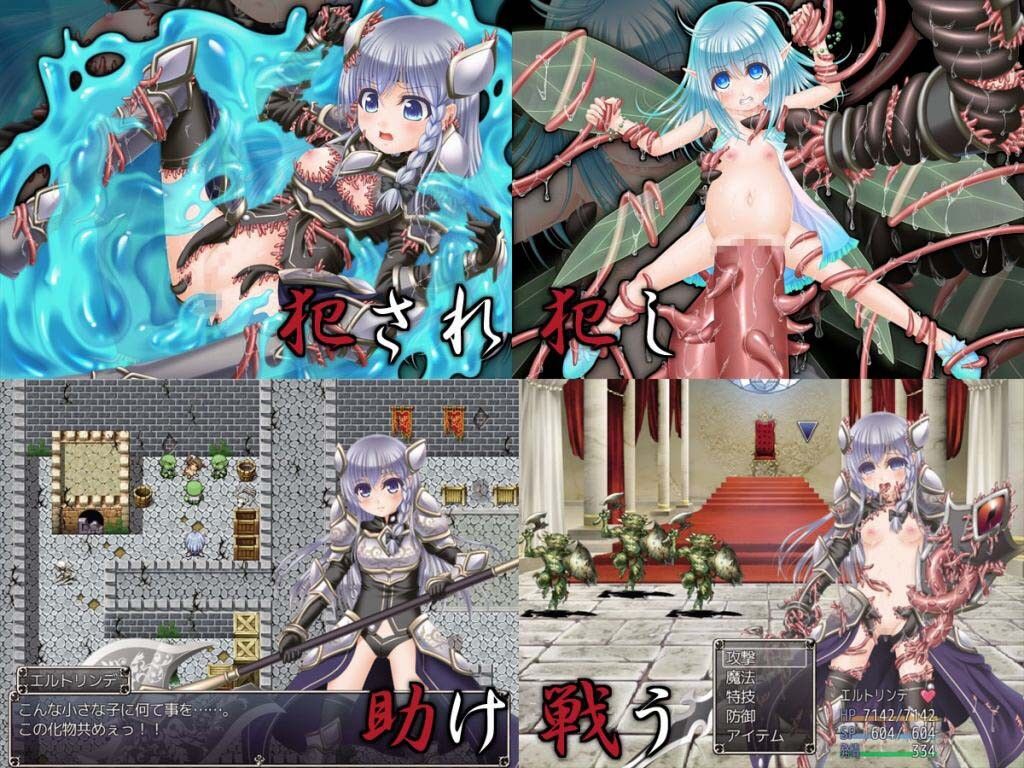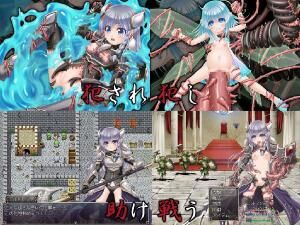 Ma Yoroi No Shoujo Kishi Erutorinde ~ Shokushu Yoroi No Ikenie ~ / 魔鎧 の 少女 少女 騎士 ~ ~ 触手 鎧 生 生 生 ~ ~ ~ 少女 少女 騎士 ~ ~ 生 生 ~ ~ ~ ~ ~ ~ ~ ~ 贄 ~ 贄 2014
Release Date: 2014/01/11
Genre: JRPG, Fantasy, Monsters , Birth, Anal, Tentacle, Scat
Censorship: There are in the game (games) distribution
Developer / Publisher: Mekakushi Musum (目隠し)
Platform: PC / Windows
Type of publication: License [123 ] Tabletka: Not required
Version: 1.03 (patch in a separate folder)
Game Language: Japanese
Interface Language: Japanese
Voice Language: Japanese
System Requirements: [PC] WindowsXP / WindowsVista / Windows7 / windows8
CRU: Pentium4 3.0GHz
Memory: 512MB
HDD: 1GB
Description:
Ojo You Happen to Fall in the Raid Swarm of Monsters.
Girl Knight Erutorinde To Reduce The Escape Guarding The Princess, But Would Have Been Deprived of ThE Princess Defeated Monsters, She Survived Towards The Recapture of the Princess Wearing A Tentacle Armor.
Erutorinde You Have Tentacles Equipped with Armor Instead of You Now Have the Possibility to Use the Magic,
Body Will Adapted to Estrus using the Magic.
Tentacle Armor Will Genwa The Nature Mimicry Melts Estrus Degree Goes Up.
You can Commit a Monster Type of Girl, Or Masturbation, Let's Eliminate The Estrus by Tsu or Lesbian and Maid Girl.
WHEN Brought Down to Erotic Monsters and Boss, You Do Not Die, But It Dested Be Fucked!
HETEROGENEUS FUCKING WITH A MAN / WOMAN MONSTERBATION THAT USES A TENTACLE.
A WIDE VARIETY OF MONSTSERS AND GOBLINS SLIME, DRAGON OR TROLL, SUCH AS SUCCUBUS AND FAIRY APPEARED.
Favorite Person Is Equipped with the Ability to ON EXCRETION REPRESENTATION.
MULTI Loss of Virginity System Deployment!
Playback of Film Virgin! Can Also Be Able to Loss of Virginity in Any Timing At Any Time!
Then, WHEN FUCKED WILL GET PREGNANT IS CONCEED TO MONSTER!
H SCENE ALSO BECOMES BLINDFOLED AND IF EQUIPPED WITH A BLINDFOLD!