[213.8 MB] Arena of Akakubi [1.05D] [Cen] [2014, JRPG, Fantasy, Rape, Ryona, Warrior, Heroine Only, Bokummusume, Harapan] [JAP + ENG]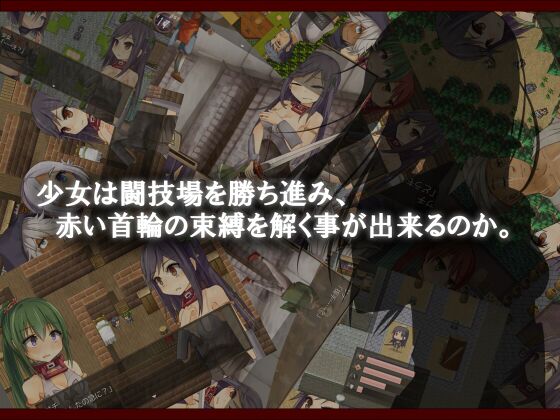 赤首 の 闘 / ARENA OF AKAKUBI Release Date: 2014/08/24
Date of renovation: 2014/11/04
Genre: JRPG, Fantasy, Rape, Ryona, Warrior, Heroine ONLY, Bokummusume, HARAPAN
Censorship: Yes
Developer / Publisher: ENOKIPPU (えの きっぷ)
Platform: PC / WindowsVista / Windows7 / Windows8 / Windows10
Type of publication: Original (licensed)
Tabletka: Not required
Version: ver1.05d
Game Language: Japanese + English
Interface Language: English-Minimum System Requirements:
:: CPU 2.0GHZ :: RAM 512MB :: HDD 400MB :: RPG TKOOL VX Ace RTP ::
– Sachi LEAVING IN ORDER TO LOOK BACK A FIGHT FAREWELL TO FATHER ON JOURNEY OF SWORD TRAINING HAD BEEN KIDNAPPED by Kidnapping WHEN IT IS.
THEN, IT IT BOUD BY Magic Collar In Carried The Previous Country, IT BECOMES THAT THE FIGHT IN THE COLOSSEUM AS KENYAKKO.
IN THE COLOSSEUM TO REGAIN THE FREEDOM TO BE ABLE TO SURVIVE THE EIGHT SCHLENK US TO THE OTHER PARTY, BUT IT WAS FROM BRUGHT INTO THE SEX SLAVE OF THE OPPONENT IF MAKERE EVEN Once.
In The City WHERE THERE IS A Color Deviation of Arena Not Afford to Lose, Swordsman Girl Story That Fight Betting His Own Body.