[216.6 MB] Magic Warrior Yuliya (Kotatsu Spirit) [Cen] [2013, JRPG, Fantasy, Rape, Slave, Magical Girl, Pregnant] [jap]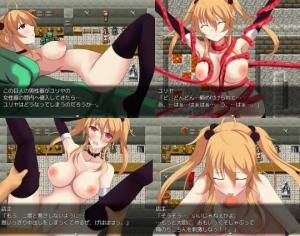 Magic Warrior Yuliya / 魔法 戦士 ユリヤ Year of release: 2013
Release Date: 2013/12/13
Genre: JRPG, Fantasy, Rape, Slave, Magic Girl, Pregnancy
Censorship: Any game (Games) Distribution
Developer / Publisher: Kotatsu Spirit
Platform: PC / Windows
Publication Type: License
Tabletka: Not required
Game Language: Japanese
Interface Language: Japanese
Language Voice: Japanese
System Requirements: [PC] WindowsXP / WindowsVista / Windows7
CRU: Pentium4 2.0GHz
Memory: 512MB
HDD: 300MB
Description: ■ Story ■
IT Becomes The Work of Erotic Elements Enhanced by Hentai Rpg Fantasy. IT HAS BECOME IMPOSSIBLE TO USE MAGIC WARRIOR YULIYA IS SEALED BY THE CURSE OF THE DEVIL? In Order To Solve The Curse, The Story Begins from Where It Sailed to Certain Island. Exactly The One You're WaIting for Yulia Landed to the Island?