[218 MB] Megane No Megami / Goddess in glasses (Raika Ken, T-Rex) (EP.1 of 2) [Cen] [2019, School, Students, Anal Sex, Big Tits, Oral Sex, Glasses, Incest, DVDRip ] [rus] [720p]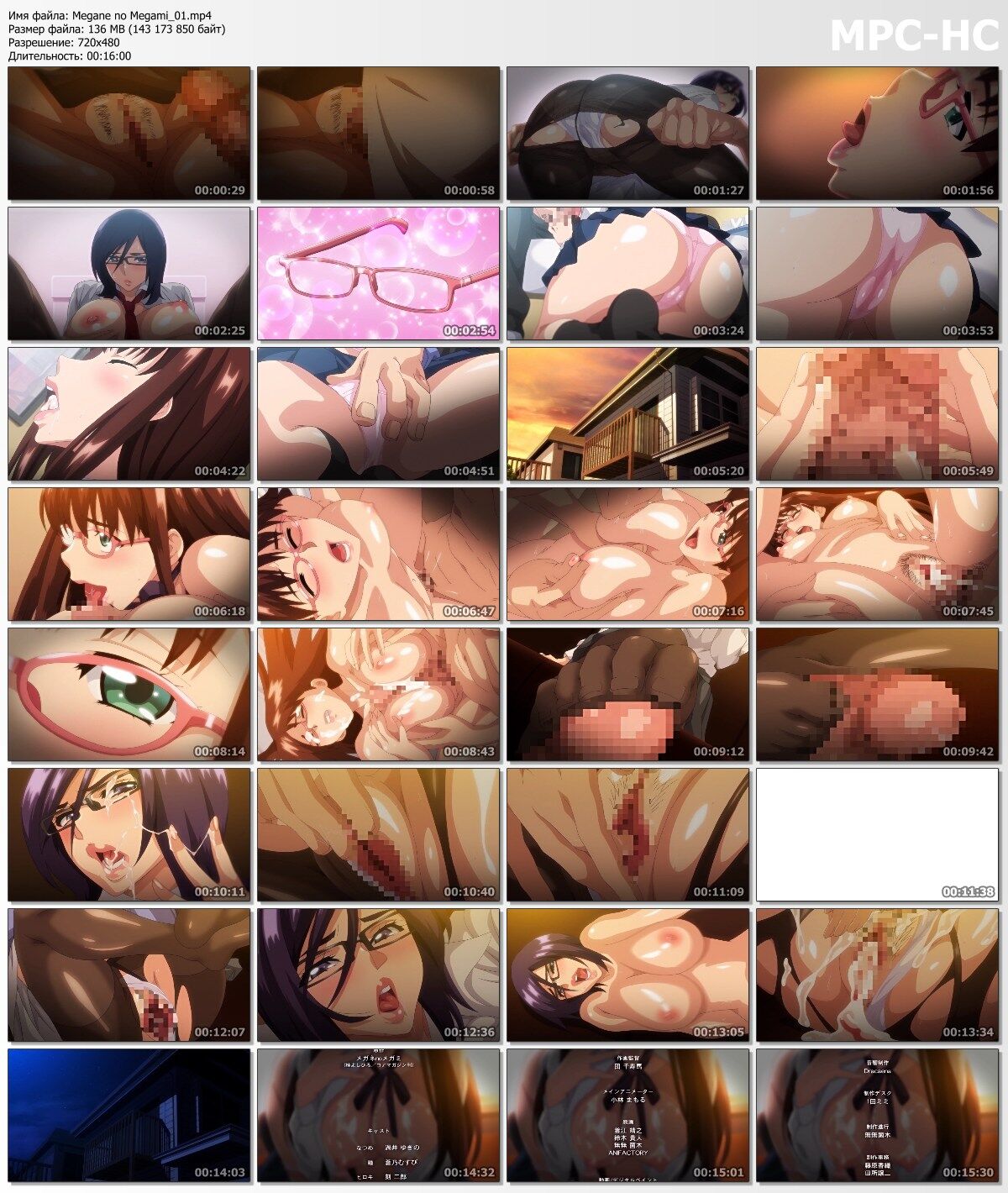 Megane No Megami / メガネ No メガミ / goddess in glasses
Year of release: 2019
Genre: School, Students, Anal Sex, Big Tits, Oral Sex, Glasses, Intest
Series: EP.1 of 2 [ 123] Duration: 20 min
Censorship: There are in all files
Language: Russian
Voice: Amateur (two-haired)
Director: Raika Ken
Original author: Katsura Yoshihiro
Studio: T-REX
Description: The hero of this fresh hentai becomes a simple guy Hiro-kun, who loves girls wearing glasses, as they are very excited. Naturally, he madly fell in love with one of these girls, her name is Kurumizawa Hitomi. The latter is very gently drawn with his guy and gives him all kinds of pleasures that he could only dream of. Her body is just divine, sophisticated waist and super large amounts of chest and ass,Which give rise to a bunch of admirers for her shape, but it belongs only to our hero. It would seem that in this situation, this couple is simply created for each other and nothing threatens them, but there is another girl in glasses with cool forms, which can compete with our heroine – this is her native sister.
Extras. Information: indukindu
Video Quality: DVDRip
Video Resolution: 720p
Video Format: MP4
Video: MPEG4 Video (H264) 1280×720 (1280: 720) 30 1000Kbps
Audio 1: AAC 44000HZ Stereo 191kbps.