[232.7 MB] Galaxy Soldier Sophie / Galactic Warrior Sofia (Scratch) [Cen] [2012, Action, Arcade, Animation, Super Galactic XXX Action] [ENG]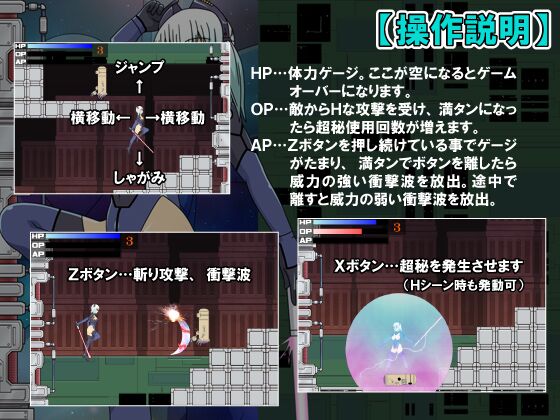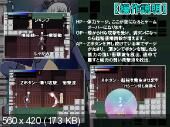 Galaxy Soldier Sophie / 銀河 戦士 戦士
Year of release: 2012
Release Date: 2012/10/31
Genre: Action, Arcade, Animation, Super Galactic XXX Action
Censorship: Any game (Games ) Distribution
Developer / Publisher: http://scratch-star.sakura.ne.jp/
: PC / Windows
Type of publication: License
Tabletka: Not required
Game Language : English
Interface Language: English
Voice Language: Japanese
System Requirements: Operating System: Windows® XP / Vista / 7
Processor: With a frequency 2.0 GHz (3.0 GHz recommended)
Operative Memory: 512 MB (1GB Recommended)
Video Card: DirectX® Generation Video Card C 128MB
Screen resolution: 640×480 and higher.
Sound card: Compatible with DirectX 9.0c
Free Place on Rig Disk: 232 MB
Description: Take Back THe Spaceship Invaded by Space Aliens AS Sophie, Defender of the Galaxy. An Erotic Action Game!
* Jump, Attack, Cumulative Attack, Special Moves and More
* Cyborgs, Tentacles, ORC Aliens, Slimes and Other Enemies
* Take Too Much Damage for An Ecchi Scene! [123 ] * 6 Stages Each with A Boss Battle
* Fellatio, Double + Triple Penetration, Object Insertion, Sumata, etc.
* Voiced by Momo Akiba
* BGM, Stage SELECT / CONTINUE, GALLERY MODE FOR FREE ECCHI AppReciation
Add Information: In the distribution there is a preservation file with fully open levels and animations, it is written on the Bourgeois forums that some players experience problems when passing level 6.