[239.8 MB] Holy Knight Leila (Torii Princess) [2013, JRPG, Fantasy, Birth, Rape, Tentacle, Bigtits] [jap]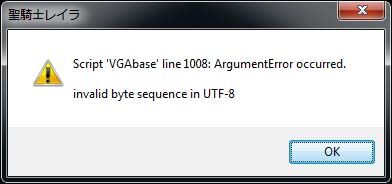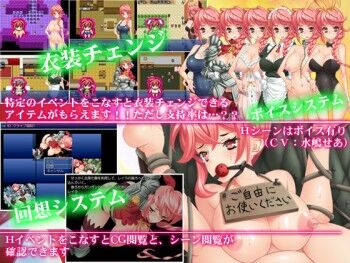 Holy Knight Leila / 聖騎士 レイラ ~ 体 体 を 使っ て 反乱 軍結成 っ っ!? ~
Year of release: 2013
Release Date: 2013/07/12
Genre: JRPG, Fantasy, Birth, Rape, Tentacle, Bigtits
Censorship: There are in the game (games) distribution
Developer / Publisher: Torii Princess (鳥 鳥)
Platform: PC / Windows
Type of publication: License
Tabletka: Not required
Language of the game: Japanese
Interface Language: Japanese
Voice Language: Japanese
System Requirements: OS: XP / WindowsVista / Windows7, CPU: Intel (R) Pentium ((R) 4 2.0 GHz or Quick (512 MB or more recommended) HDD memory 250 MB space (300 MB recommended) DirectX
Description: Synopsis
Continent Reached the War.
In The Continent, There Was A Country That Embarked On Conquest Continent Exactly.
Fenrir The System Name.
The Hand in the ART to Incorporate Juho Various Causative to the Sub-Human, Emperor of the Time Made Up the Army of Darkness.
However, There Was A Country to Counter The Fenrir System.
IT IS Gondora.
Fierce Battle CONTINUED FOR MANY YEARS, THE END OF THE BATTLE OVER SEVERAL YEARS, SETTLED WITH THE DEFEAT OF GONDORA.
Holy Knights of Leila Gondora That Had Sent The Arrest Living In The Castle, To Visit Under the King Received a Call From Gondora King One Day.
The King Told That The Revolt in the Talks on the Heels After 20 Days.
King, Give Mitsumei So As to Fix The Power for Rebellion to Leila to Be surprised.
And Leila Was The Journey to Save The Beloved Homeland
Add. Information: JAPDLSITE
"RPG Maker VXACE RTP" IS Required to Play.