[247.9 MB] INTERTALE [INPROGRESS] (LEO6155) [UNCEN] [2015, Adv, All Sex, Blowjob, QSP, Students, Interactive] [RUS]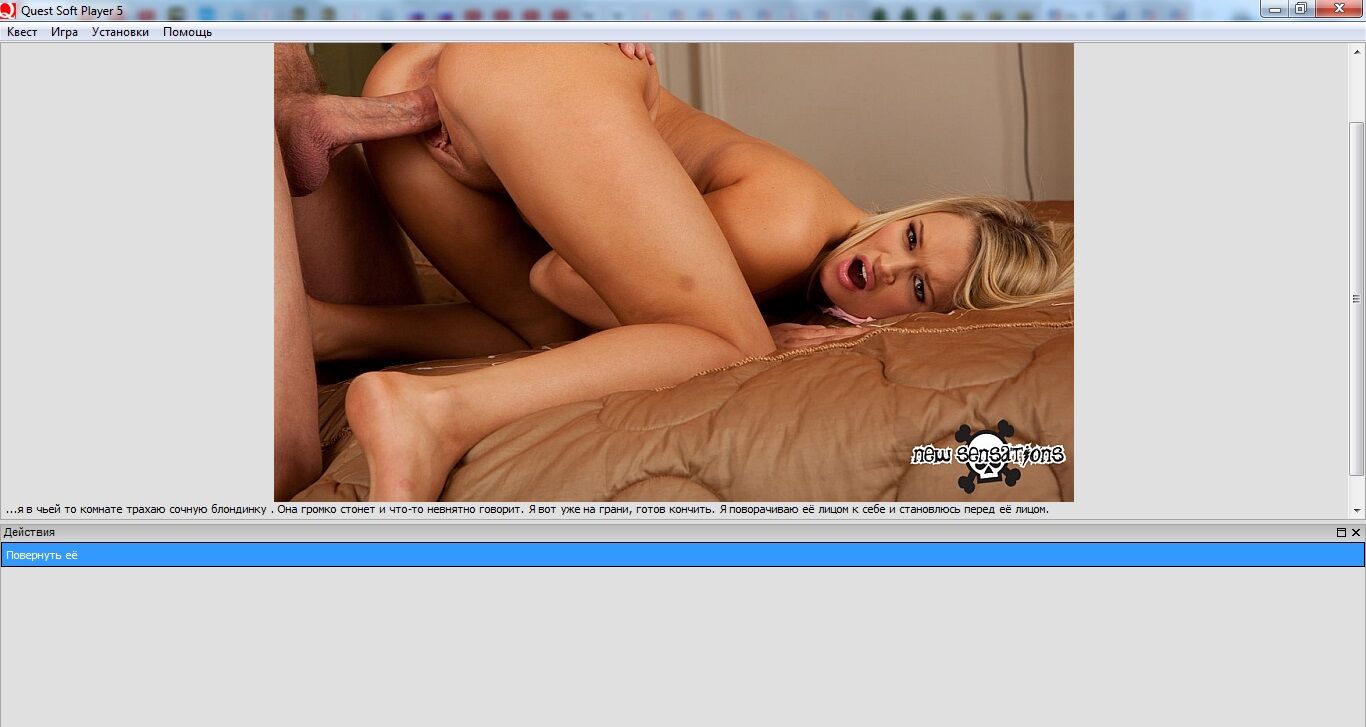 -INTERTALE
Year of release: 2015
Release Date: 2015-2016
Genre: Adv, All Sex, Blowjob, QSP, Students, Interactive
Censorship: None / There is a patch for deletion
Developer / Publisher: LEO6155
Platform: PC / Windows
Publication Type: In Development
Tabletka: Not required
Language of the game: Russian
Interface language: Russian
Voice Language: Unknown / Other
System Requirements (Minimum): OS: WinXP / Vista / 7, CPU: PentiumIII 450 MHz, RAM: 64 MB, VRAM: 64 MB, HDD: 250 MB
Description: The game is an interactive history in spirit " The Walking Dead "From the studio" TellTale "(hence and send" Intertale ").
You act as a college student. In the plot you have a lot of debt and problems, as well as 3 days before the exam.
Your actions affect the further development of the plot andEnvironmental rods.
The game is divided into 3 episodes. Two of which are presented in this hand.
From the author:
Some situations may look silly, ridiculous and "attracted by the ears." I am not a programmer and not a writer.
Please forgive, this is my first game and the first experience in creating a similar one.
a pleasant game!
P.S. The third episode is not ready. And when he will be ready – I do not know. When it deigns when inspiration and ideas.
Distribution is usually evening-night, weekend.
Feedback: lecrew@yandex.ru
Add. Information: I apologize for the bad screenshots.
I post something here for the first time, I still don't know.