[251.9 MB] Darconika The Cube of Souls (Victor "Grimoire" Lazarev / Grimuare World) [Ptcen] [2016, Adv, Fantasy, Mystic, Big Tits / Big Breasts, Vig Ass, Anal, BDSM, Creampie / Bukakke] [RUS ]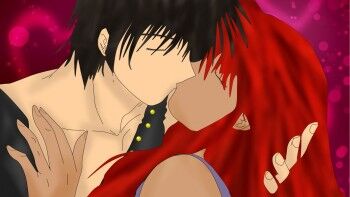 Darconika The Cube of Souls / Darconika – Soul Cube
Year of release: 2016
Genre: Adv, Fantasy, Mystic, Big Tits / Big Breasts, Vig Ass, Anal, BDSM, Cancerpie / Bukakke
Censorship: Partially Present
Developer / Publisher: v_k.com/grimuare_world Victor "Grimoire" Lazarev from Grimuare World
Platform: PC / Windows
Type of publication: Original (licensed)
Tabletka: Not required
Language Games: Russian
Interface Language: Russian
Language Voice: Russian
System Requirements (Minimum): OS: Windows2000 / XP / Vista / Windows7 / Windows8
CPU: Pentium 500MHz / 800MHz
VRAM : 16MB / 32MB
HDD: ~ 1.1GB
DITEctX: 7.0A (DirectSound, DirectInput)
Description: The main character of Alan Tour – mercenary. He was instructed to find a kidnapped local vampire gang girl, but he decided to attachI'm to "fangy". His new task assigned to vampires is to find the cube of the soul, a terrible artifact that can pull out of the people of the soul.
The player needs to hold a hero through a number of events, including the battle with the undead, running on the fog-covered forest against wolves, prophetic dreams, meeting With the death of death and the disclosure of the mystery of the seventy-year old.
Extras. Information: This is our first game. Drew everything yourself. Do not judge strictly.
All updates will be only in this thread and only in this version
you can also support me. As you understand, the history of the game has an end, but the plot itself has not yet been completed. The release of new games and updates depends only on you!
(v_k.com/grimuare_world) I will be glad to any donations!