[258.3 MB] Saya NO UTA – The Song of Saya / Song Saii (Nitro + / Nitroplus / Tlwiki & Jast USA) [2003, VN, SCI-Fi, Drama, Romance, Monsters, Guro, Group Sex, Bondage, Slave, Bodymods , Oral Sex] [ENG] [Uncen]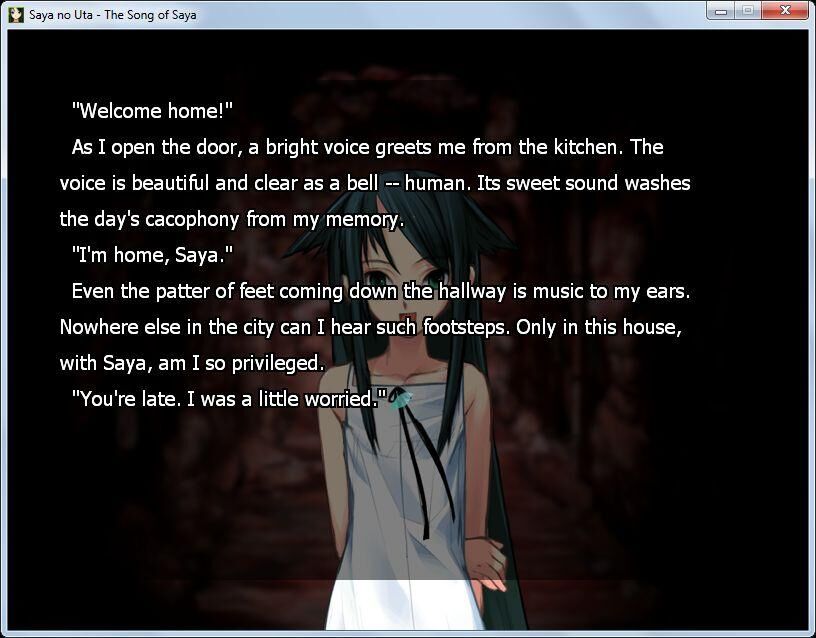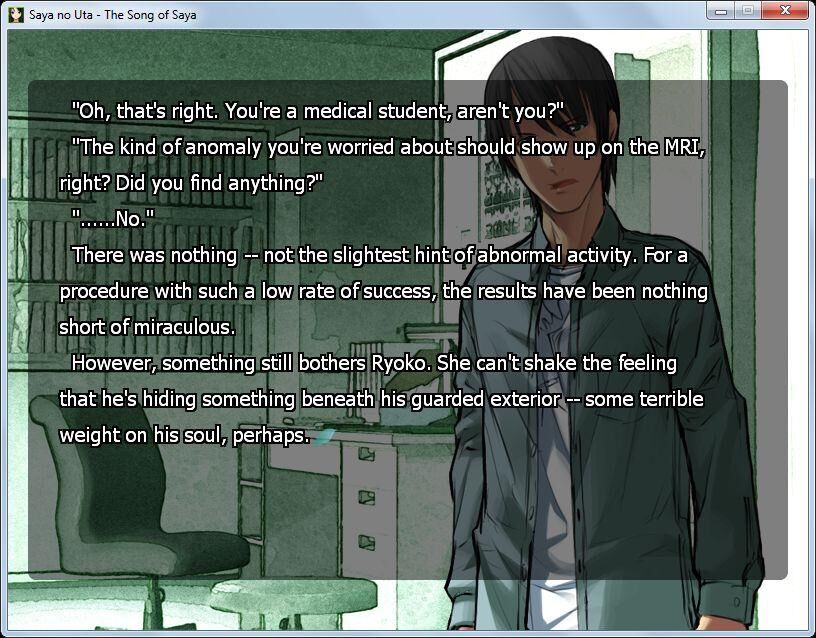 -Saya No Uta – The Song of Saya
Song Saiy-Year Release: 2003
Release Date: 2013-05-06
Genre: VN, SCI-Fi, Drama, Romance, Monsters, Guro, Group Sex, Bondage, Slave, Bodymods, Oral Sex
Censorship: None (but there is an irritant inscription [Easy-cleaned via photojop])
Developer / Publisher: Nitro + / Nitroplus / Tlwiki & Jast USA
Platform: PC / Windows
Publication Type: License
Tabletka: Not required
Game Language: English
System Requirements:
OS Windows: 2000 / XP / Vista / 7/8
Pentium II – 500 MHz (Pentium III – 900 MHz < желательно)
32 MB RAM (64 MB – preferably)
32 MB Video
600 MB of free space on HDD
Description: It is difficult to say whether fuminary is lucky in life. With one Parties, he miraculously survived in the automotive accidentand, in which all his relatives died. On the other hand, pleasure from this is a bit – now the perception of the world Fuminari is hopelessly crippled, and behind him slowly, but it should be too easy. Do you know – what to live a young student when in his eyes the best friends look like a shapeless, towering bouffaging and grinding, piles of flesh, corridors and streets are riveted with rotting losses and remains, and earlier pleasant tastes and smells now cause only disgust and nausea? It is not surprising that at first he does not want to have anything common with it with the world … until he meets absolutely normal in his chamber, even a beautiful, girl named Saiya. Of course, it becomes the only stood unfortunate fuminary, and the search for her father is the main goal of his life. But he, of course, giveE does not suspect what his cute sauine is actually …
The game is quite original – at least one will no longer meet. The story is unusual and quite accurately describes the feelings of the main characters in such situations, causing fear, disgust, misunderstanding and of course empathizing such weird love and the players themselves. Hentai goes rather as an addition and therefore it is a small amount there. There are not hentai Guro scenes, so not for the faint of heart!