[26.7 MB] Samurai Sacrament [Demo] (Mosabox) [Cen] [2015, Action, Monsters, Rape, Samurai, Dot / Pixel] [JAP]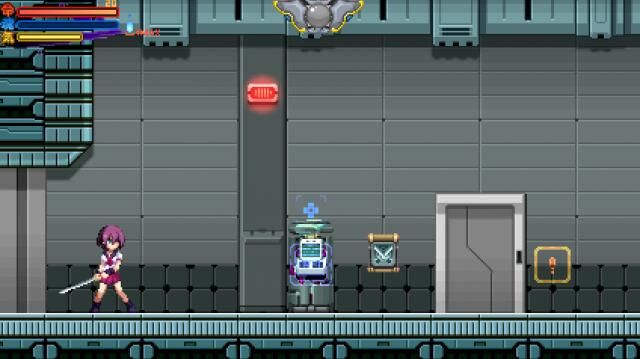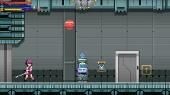 サムライ サムライ さくら / Samurai Sacrament
Year of release: 2015
Release Date: 2015.05.13
Genre: Action, Monsters, Rape, Samurai, Dot / Pixel
Censorship: Present
Developer / Publisher: Mosabox (もさぼる)
Platform: PC
Publication type: demo version
Tabletka: Not required
Language of the game: Japanese
Interface Language: Japanese
Voice Language: Japanese
System Requirements (Minimum): :: OS: Windows / XP / Vista / Windows7 :: CPU 2.0GHZ :: RAM 512MB :: HDD 50MB :: DirectX 9.0c ::
Description:
■ Story
Large Reii Disaster That Was Caused by Overflowing from Unclean 蝕歪 Imaginary Area That Have Occurred AS A Suddenly in 2044 Around The World "Kegarerei".
"Kegarerei" The Increase of Sexual Desire Appetite Affects Only The Xy Chromosome, Lack of Thinking Ability, Cause Abnormal DeGeneration of the Body Cells.
In The Government to Frequent Large-Scale Spiritual Disaster Inaugurated The Spirits Disaster Agency Crossed Flow of Yin and Yang Dormitory.
Martial Arts, It Is That To Hit The "Kegarerei" Process As Reii Enforcement Officer of the Appointment by Dedicating The Magic to Outstanding Person.
■ Work Overview
Orthodox Close Combat Chop System Thrilling Dot Erotic Action Game.
Please by Performing The Class B Reii Enforcement Officers "Sakurazaka Sakura" Mission, While Making Full Use Of Taikegare Spirit ArmAment "Mihikari" Puppet.
You Will Enable The Enhancement and Various Skills of Physical Ability by Items That Can Be Obtained During The Mission.
Erotic Dot Animation IS Insulting and Caught THE ENEMY AT THE TIME OF DOWN OR BATTLE IMPOSSIBLE,
At the Time The Game Is Over Is Displayed Erotic CG of Each Situation.
All Five Stage (Playable Stage 1 In The Trial Version)
You can Choose A Three-Stage Difficulty of When the Game Start.