[299.7 MB] The Princess Has Come of Age / Ground Princess (Black Widow Production) [2005, 3D, SCI-Fi, All Sex, Monsters, Plants, DVDRip, H264] [ENG]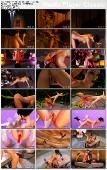 The Princess Has Come of Age / Hasproof Princess
Year of production: 2005
Genre: 3D, SCI-FI, ALL Sex, Monsters, Plants
Duration: 00:46:25
Language: English
Description: Welcome to the kingdom of emergency hardcore animation in this high-budget product! An revived masterpiece of fantasy incredible sexual intensity. The creation of this unique creation took 3 years and millions of dollars. Just incredible products that compete and exceeds the dominant digital animation.
In a remote galaxy, a beautiful young princess reached the age of majority and should choose her husband. Five princes from neighboring planets – including well-secured gnome with a huge body, universal robot, horned plants with multiple organWe have reproductive functions, a sliding plant and other incredible characters – gathered in the princess castle, but only the one who will be able to satisfy all her sexual desires will marry her. A smooth revived princess structure with her big brown eyes immediately seduces the viewer and commands the audience. Five nights the pleasure and thirst are waiting for the princesses … Who will she choose?! See the movie that has not passed any censorship !!!
Container: MPEG-4
Video: H264, AVC Level 4.1, 838 Kbps, 720: 406, 16: 9, 23,976 FPS, PROGRESSIVE
AUDIO: AAC LC, 64 KBPS, 2 CH, 48 kHz
File size: 300 MIB
11.01.10 5:10 MSK – Pervision made, torrent reload.