[3.23 GB] Lover-In-Law / Aniyome Wa ijippari / Stubborn daughter-in-law (Tsukasa Umidou / Tinker Bell, Discovery, Studio Elle, Studio Max, OZ Inc.) (Ep. 1 & 2 of 2) [UnCen] [2008, Big Breasts, House Wives, DVD5] [JAP / ENG / RUS]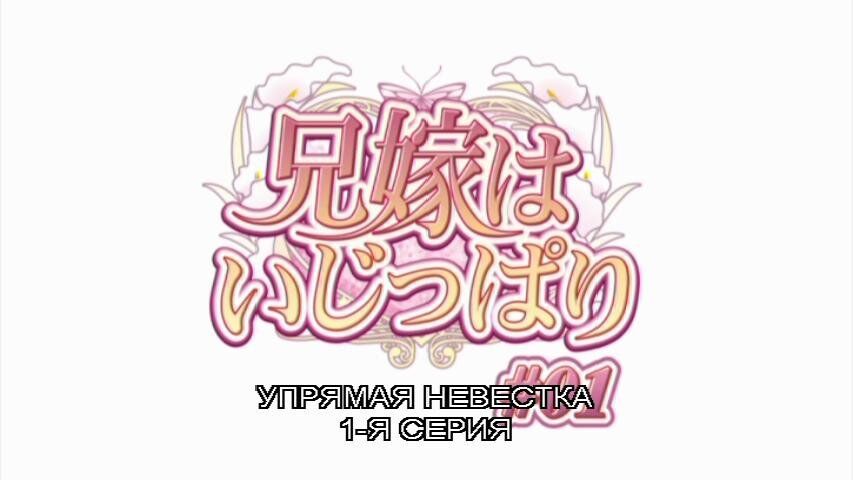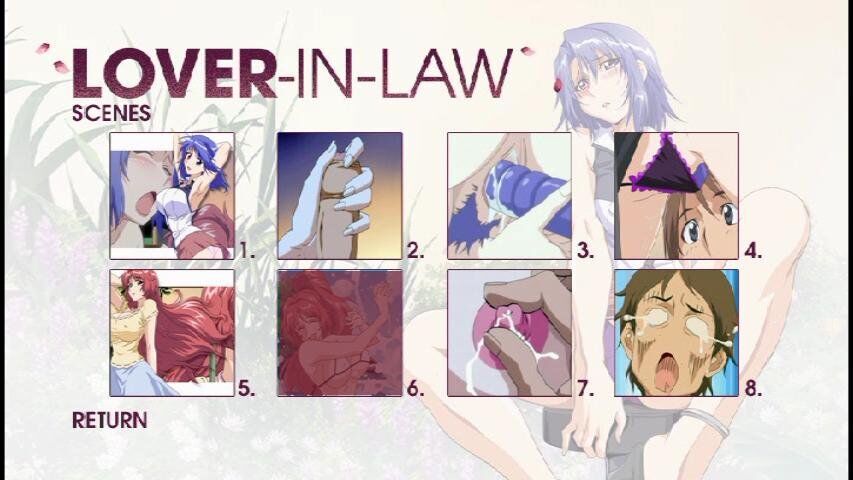 Lover-In-Law
Lover In Law
Aniyome Wa ijippari
Stubborn daughter-in-law
Year of release: 2008
Country: Japan
Genre: Big Breasts, House Wives
Duration: 2 series of 30 minutes
Director: Tsukasa Umidou
Studio: Tinker Bell, Discovery, Studio Elle, Studio Max, Oz Inc.
Censorship: No
Format: DVD-5
Video: MPEG2 NTSC 16: 9 720×576 8000kbps
Sound: ENG DD 2.0 192Kbps, JP DD 2.0 192Kbps.
Subtitres: ENG (inscription and END), ENG, RUS (inscription and END), RUS (Translation: Pelikan HTTP: //www.fansubs.ru/base.php?id=2321).[123 The car in Russian: Parents Tutomo died a few years ago, before that they managed a flower shop. Now he is managed by his older brother's wife, May and he now live with him. Brother Tsutomu now operates elsewhere, so May remained aloneThe only support is a zutoma that helps her control the flower shop. Due to the fact that Brother Tsutoma is busy and was not at home for a long time, May feels lonely that Tsuto notices and decides to support and satisfy May until his brother. There is also Kodzu Takama, Mai's friend and her Satpai, hired for temporary work. Kodzee notices the relationship between the Tsutomo and May and begins to envy, because She is also very alone due to the fact that her husband rarely is at home. Mai sympathizes Kodzu and allows it to go on a date with a cloister.
Description in English: Tsutomu's Parents Passed Away Several Years Ago, Before That The Ran a Flower Shop. Now It's Run by His Older Brother's Wife, Mai and He is Living with Them While Attending the Local College. WHEN TSUTOMU'S BROTHER GETS TRANSFERRED TO ANOTHER CITY, MAI IS LEFT ALONE AND THE OUT IS TSUTOMU. Do to this Fact, Mai Is Starting to Feel That Certain Needs Are Very Unfulfilled. Tsutomu Realizes This and His Feelings for Mai Begin to Surface. While All of this Is Going On, Kozue, Mai's Friend and Senpai from School Just Happens to Be Hired to Help Out Around The Store. Almost Immediately, Kozue Has Notices That Tsutomu and Mai Have a Relationship That's a Little More That Brother & Sister-in-Law. This Strikes Kozue Hard, Since She Is Also Very Lonely Herself, Because Her Husband Is Rarely Home.