[3.8 MB] Camp (deys-studio.blogspot.ru) [UNCEN] [2016, RPG, Oral Sex] [RUS]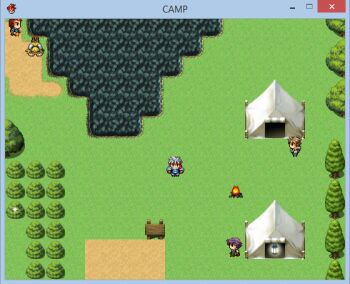 Camp / Camp
Year of release: 2016
Release Date: 04/01/2016
Genre: RPG / Oral Sex
Censorship: None / There is a patch for deletion
Developer / Publisher: HTTP: //Deys-Studio.blogSpot.ru/[1123
Type of publication: original (licensed)
Tabletka: Not required
Version: 1.0
Game Language: Russian [123 ] Interface Language: Russian
Voice Language: Unknown / Other
System Requirements (Minimum): OS: WinXP / Vista / 7, CPU: PentiumIi 450 MHz, RAM: 64 MB, VRAM: 64 MB, HDD: 500 MB
Description: I will be honest! Huture! Galymaya Haltury! Why did and laid out? Made to prove to myself that I could, laid out, because I need a crowd.
The case was so! The dude came to the forum and says, "see what kind of coolness" and throws a reference to Patreon. WellHow happy pony rush look at coolness, and what I see? In short, I did not like it, and I say such "Chuvaaak, it's Khaluraaaa, I blindly blind!" Well, blinded. In RPG Meiker, I did not work until today, I have never been limited to the programming skills with reading the encyclopedia of the Forthrian professor. But what did it did! The fact that this Haltur I recognize and understand, it was not to create a masterpiece, but to prove to myself that I can do no worse and not to lay out rawn for sale.
So!
Students We left for nature! All! Neither interesting characters nor the plot! Nor Megadialogs! In the game there is no something like! But most likely there are grammatical errors!