[3.84 GB] Fairy Picturebook of Hero and Sorceress [VER.4.1] (Bousoft) [CEN] [2017, SLG, RPG, 3DCG / 2DCG, ADV, Fantasy, Clothed, Touching, Clothes Changing, Witch] [JAP / ENG]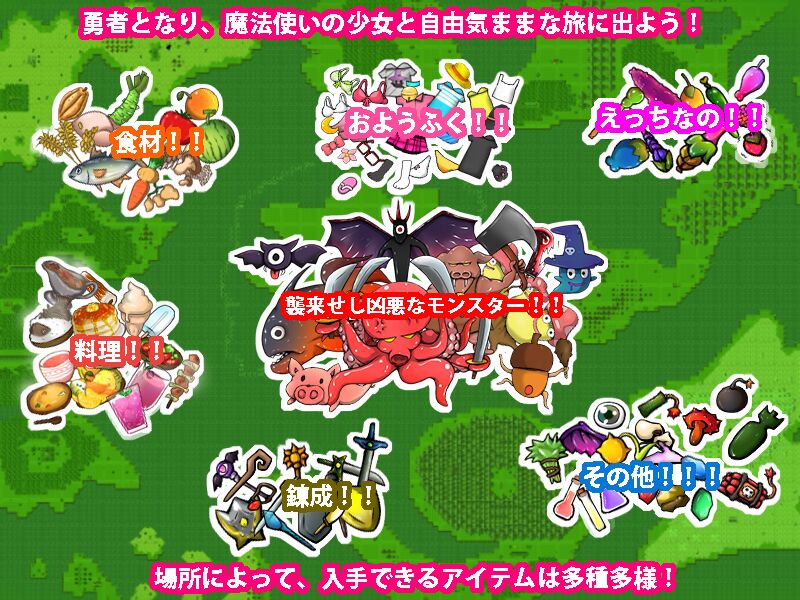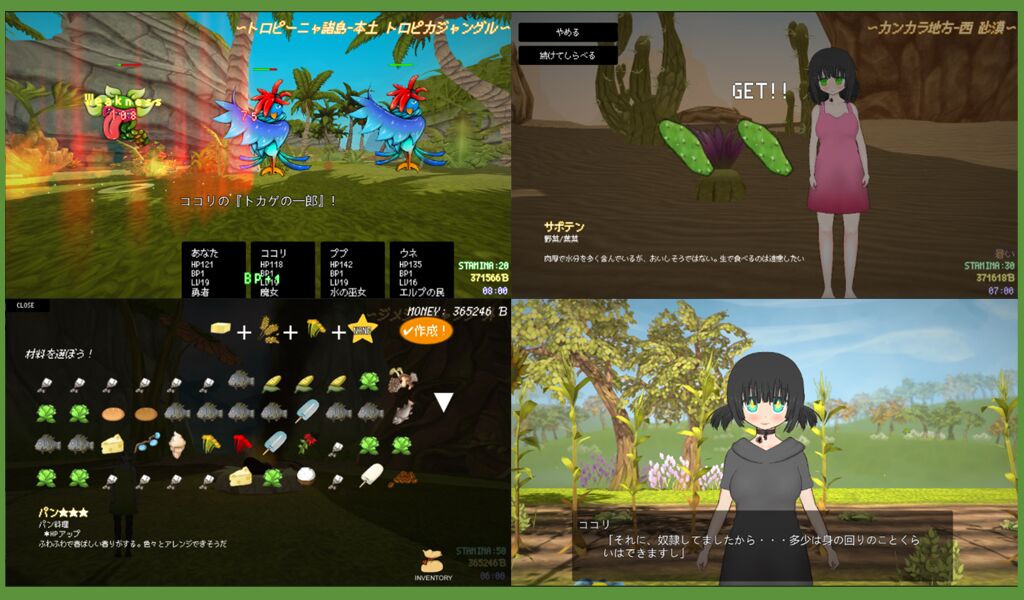 勇者 と 使い と おとぎ おとぎ の 絵本 / fairy picturebook of hero and sorceress-release date: 2017/12/22
Renewal date: 2019/02/02
Genre: SLG, RPG, 3DCG / 2DCG, ADV, Fantasy , Clothed, Touching, Clothes Changing, Witch
Censorship: Yes
Developer / Publisher: Bousoft
Platform: PC / WindowsVista / Windows7 / Windows8 / Windows10 / MacOSX
Type of publication: Original (licensed) [ 123] Tabletka: Not required
Version: Ver.4.1
Language Games: Japanese / English
Interface Language: Japanese / English
Voice Language: Japanese-minimum System Requirements:
:: HDD 4GB :: RAM 4GB :: DIRECTX 10-11 ::
-Our:
The hero is able to do everything and go everywhere.
Real RPG to explore the whole world with a girl-dark Cockties Mag!
Hero of this story, obliged to defeat the lordDemons! "You can enjoy various things to do in this game, for example:
– collect ingredients and prepare them
– produce (alchemy), buy and sell weapons and medicines
– To fight with monsters. -More 1000 kinds of food, kitchens, materials, weapons, minerals, clothes and tools H.
In this fantastic life, you do not need to rush to defeat the mistress of demons. It all depends on you.
* The "alchemy" system is blocked at the very beginning.
* Culinary recipes will be added as the plot develops.
* Detailed dressing system for girls is loaded, as more than 30 parts
(Clothing, underwear, accessories, etc.) can be changed with a large number of options.
under certain conditions Girl growth, size gRudy and hair length can be changed.
In hot places, girls sunbathe. Hairstyle, hair color, eye color, nail color, etc.
will be changeable. In addition, the attitude of girls to you changes depending on how you
behave daily. It also affects their behavior and events.