[336.8 MB] NO ESCAPE (Retro Kaktus) [UNCEN] [2016, SLG, QSP, ADV, ANIMATION, ALL SEX, INCEST] [RUS]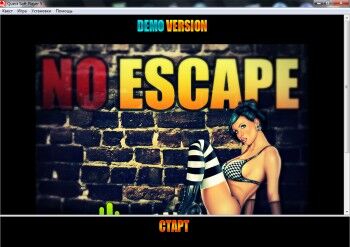 No Escape / output
Year of release: 2016
Release Date: 2016/06/29
Genre: SLG, QSP, ADV, ANIMATION, ALL SEX, INCEST
censorship: missing / there is a patch for Removal
Developer / Publisher: Retro Kaktus
Platform: PC / Windows
Type of publication: Original (licensed)
Tabletka: Not required
Language of the game: Russian
Interface language: Russian [ 123] Voice Language: Unknown / Other
System Requirements (Minimum): OS: WinXP / Vista / 7, CPU: PentiumIi 450 MHz, RAM: 64 MB, VRAM: 64 MB, HDD: 50 MB
Description: The main character of Vladimir Volkov, graduating from school, decides to earn money and at least to help her mother, who herself provides him and his sister. But not everything went according to the plan …
add. Information: You can find news on our Retro Kaktus blog
updated toFull version, there will be no more updates. Pull the torrent.