[4.14 GB] OTOME 2 (Riddle Soft) [Cen] [2008, VN, Animation, Blowjob, Dark Skin, Virgin, Toys, Elf Heroine, BDSM, SLAVE] [JAP]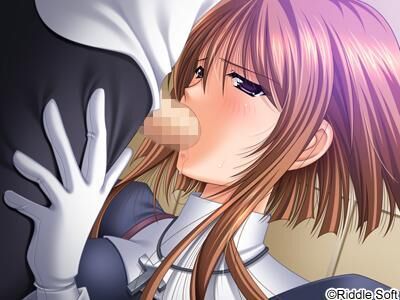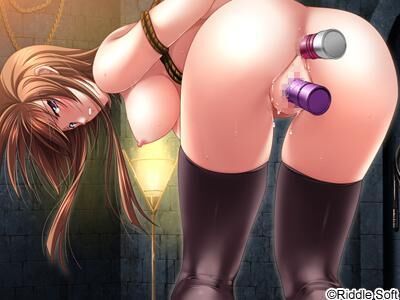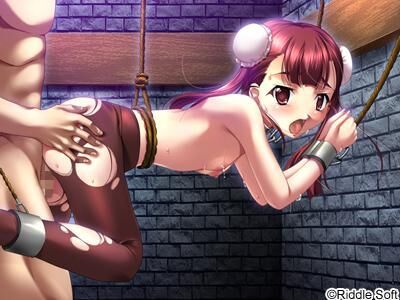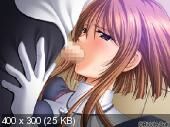 OTOME 2 / 堕 堕 2
Year of release: 2008
Release Date: 2008-11-28
Genre: VN, Animation, Blowjob, Dark Skin, Virgin, Toys, Elf Heroine, BDSM, Slave [123 ] Censorship: There is in the game (games) distribution
Developer / Publisher: Riddle Soft
Platform: PC / Windows
Type of publication: License
Tabletka: Present
Game Language: Japanese
Interface Language: Japanese
Voice Language: Japanese
System Requirements: OS: WinXP / Vista / 7 | CPU: PentiumIII 1.0GHz / Pentium4 1.5Ghz
RAM: 512MB | DirectX: 9.1
Description:
Mission Given to the Hero Is to Use The Desire of the Alchemist, Fulfill The Desire of the Princess Who Is Also a Childhood Friend. I Will Continue to Produce Items That Are Required to Collect The Original Production Drawing from Residents BUY ALCHEMICAL MATERIAL, ARE IN POSSESSION.
Also Increases Awareness Of The Hero If Keep On Top of a Steady Job, to Collect More Material'm Going To Be Possible.
That Way, Also Be Produced, Such As Reagents and Naughty …… Aphrodisiac!
But Also Fascinating Work That Benefit People, The Main Attraction Of this Film is Still Training Rogue!
I Will Aim to Be More Extreme Training Obscene, By A Well-Balanced to Balance Work and Hidden Desires! 123] IF The Drug Remains in the Pillory And A Variety of Training Equipment Worked On Their Own, I Also Think of What Kind of Woman!
Or Also Fun in Foster Pure Love Pure Love?
The Synergy Money At The AGE OF 10 WAS ONCE SAID TO BE THE HERO MIKIO METAMORPHIC PRODIGY, MASTER ART (Alchemy).
Become a Normal Person GROWS AND NOW THE 22-YEAR-OLD BUT LESS THAN A NORMAL PERSON Anymore. Belongs to the ELITE OF THE ELITE DIVISIONS OF TECHNOLOGY DEVELOPMENT OFFICE MAGIC OF IMPERIAL GOVERNMENT, HAD BECOME A MASTER OF ONE OUTCAST TRANSMUTIATION.
But Not Be Fired in Connection Whose Father IS A Director, Has Been Sport with the Neat Work IS Not Given To Mikio That Only Has The Following Capabilities Comparable to A Master Art, Just Do Not Have the Basket Draw Every Day.
Turning Point Was Coming to Life Mikio Which Per Capita of Perpetuated Uses The Goodness, Or Counsel Life SO That They Are Not Utoma, And Can Put Together A Talk at the Meeting, Was Alive As Bland, The Dispatch of One Copy It Was Written Request.
in Stating That Term You Want to Come to the Frontier, It Had Yet To Appoint Mikio. Been Nominated As Good Mikio of Unemployed – OtherOfficials Go (So As Not to Drop The Name of the Department), to Request Secondd But Refuse on The Grounds of Busyness If to Another Person If The Appointment of Always I CAN NOT Refuse.
"As Fit As a Fiddle, This Much Work, Come to Be Put Away Soon You Too!"
in His Father's Instruction That, Mikio Has Become to Be Heading to the City of the Frontier …… We Have Requested.