[4.15 GB] [Collection] Series Absolute Cell (CARYO) [CEN] [2005-2019, Adv, RPG, Bestiology, Big Breasts, Captivity, Cross-section View, Egg Laying, Gangbang, Glasses, Internal Cumshot, Loli, Lots Of White Cream / Juices, Married Woman, Orgy Sex, Ponytail, Pregnancy / Impregnation, Rape, Restraint, Robot / Android, SF, Successive Orgasms, Tanned Skin / Suntan, Tentacle, Torture, Transforming Girl, Tsundere, Tsurupeta, Twin Tail, Violation, Violence] [jap]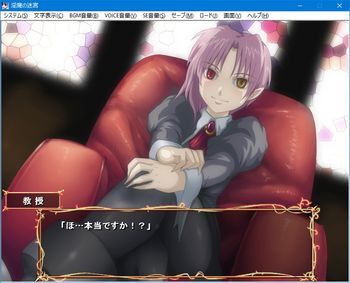 SERIES ABSOLUTE CELL / ABSOLUTE CELLANCIENT ERICTIC MONSTER IN THE THE DEMON HUNTRESS / BUD OF FRENZY AND INSTINT / D.S.E. Deep Sea Existence Total Drench / Intruder – Raruka / Irma & Milli – The Under Covers / Messe Lady – Tsundere Ichaicha Avg / Nameless Queen – The Demon Huntress / Seal Off The Sex Demon – I Saw A Sexually Perverted Monster from Ancient Civilization On An Isolated Faraway Island / The Ancient Monster's Ground of the Aborigones / Treasure Hunter Akari / Yoya Ninja Book-Ancient Erotic Monster In The Labyrinth / 淫魔 の 迷宮 秘境 の 地下 遺跡 に 文 文明 の 淫獣 を 見 た !! Year of release: 2005
Release Date: 2019/09/30
Genre: Adv, Tentacle
Censorship: Yes
Developer / Publisher: Caryo
Platform: PC / Windows
Type of publication: Original (licensed)
Tabletka: Not required
Language of the game (plot): Japanese
Interface Language: Japanese
Voice Language: Japanese
System Requirements (Minimum): HDD 46 MB
Description:
A Herd of Erotic Monsters Deep Inside The Relic …..
Laying Egg, Breeding …… The Fear of Impregnation Strikes The Heroine's Heart !!
The Professor, Protagonist of this Story, Eventually Found Out the Hidden Place Would Monsters Dwell …… Would Tentacle, Lay Egg, Orgy, Swollen Belly …… EVERYTHING IN IT !!! She is screed by Tentacle, Monster and Guerrilla. Voice is Featured Fro All Female Characters.
Add. Information:
ENG DLSITE | Jap Dlsite.