[429.4 MB] Pichipichi Chakui Seiheki ~ Koushinchou de Pita-Cos Chakui Fetish No Onaidoshi ~ (Appetite) [Cen] [2021, Adv, All Sex, Big Tits, Big Ass, LaTEX] [jap]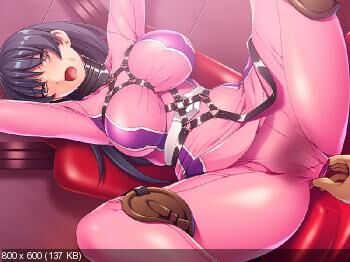 Pichipichi chakui seiheki ~ koushinchou de pita-cos chakui fetish no onaidoshi ~ / ピチピチ 着衣 性 性 ~ ~ 高身 長 で ~ 着衣 フェチ の 同い 同い ~
Year of release: 2021
Release Date: 2021/02/05
Genre : ADV, All Sex, Big Tits, Big Ass, Latex
Censorship: Yes
Developer / Publisher: Appetite
Platform: PC / Windows
Type of publication: Original (licensed)
Tabletka: Not required
Language of the game (plot): Japanese
Interface language: Japanese
Voice language: Japanese
System requirements (minimum): Windows: 7/8/10; CPU: Intel Pentium4; RAM: 128MB; HDD: 700MB; DirectX 9; 800×600
Description: "… SINCE I WAS A KID, I'VE LOVED BEING SQUEEZED ALL OVER MY BODY … I'm Excited WHEN I'm in Close Contact With Him …"
She Moistened Her Eyes with Breathlessness and Excitement-Staring At Me.
She IS "KaedE Kiryu ". I'm The Same Age As a Colleague Who Works Part-Time.
If You Notice It, You'll Get Along Well … It's Like This now.
I Like to Sweat and Get Squeeezed Like This.
Even Would Would Have Noticed Her Metamorphosis from the Beginning with Her Instinct.
This Person May Be Able to Accept My Own Habits and Desires.
Add. Information: VNDB [123 ] Getchu.