[440.2 MB] Mawaru Shoukangai No Lina (Soft Circle Curreges, Correges Ace) [Cen] [2009, Animation, Group Sex, Netorare, Oral Sex, Pregnant, TitsJob] [JAP]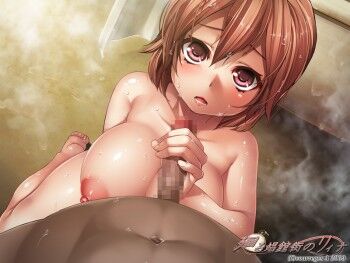 Mawaru Shoukangai No Lina / 廻る 娼館 街 の の リィナ リィナ リィナ
release: 2009
Release Date: 2009-12-29
Genre: Animation, Group Sex, NetoRare, Oral Sex, Pregnant, TitsJob
Censorship: Censored
Developer / Publisher: Soft Circle Courreges, Correges Ace
Platform: PC / Windows
Publication Type: License
Tabletka: Not required
Game Language: Japanese
Interface Language: Japanese [ 123] Voice Language: Japanese
System Requirements:
CPU: Pentium4 1.3GHz
Memory: 2000. XP: 256MB / Vista 512MB
Video: 800×600 16Bit High Color
DirectX: More Than 8
OTHERS: The Environment That MPEG-1 Moves Description: "The Takashi Nanun Futoshi" Which Is The Stationing Officer of the Emperor Country.
Girl "Riina" of a Fall Noble Having The Feature That Reseld The Late Fiance WHO GOT TO KNOW IN THIS TOwn Slightly.
IT IS A Friend of the Same Unit Special to BE Next To Her.
Came INTO Other MAN AS A NOT ABLE TO KEEP KOKORO OF RIINA Which Changed.
The Sect Futoshi Which I am Depressed, and Walked The Alone Ura Alley Is Used to Kick The TimeWorn Watch Which Fell Into The Roadside Incidentally.
Wind Up the Hand on the Watch Like A Brick, And Come Back As Soon As I Am Intereded, And Sect Futoshi Picked Up A CLOCK Suddenly
When noticed, Time Was Returned Until A Day of the Dating Wit Riina.