[492.3 MB] Happy End V0.9 [INPROGRESS, 0.9] (Fagot) [UNCEN] [2015, SLG, ADV, SIMULATOR, ANAL SEX, BDSM, Sexual Training, Group Sex, Oral Sex, Striptease, Lesbians, Rape] [ rus]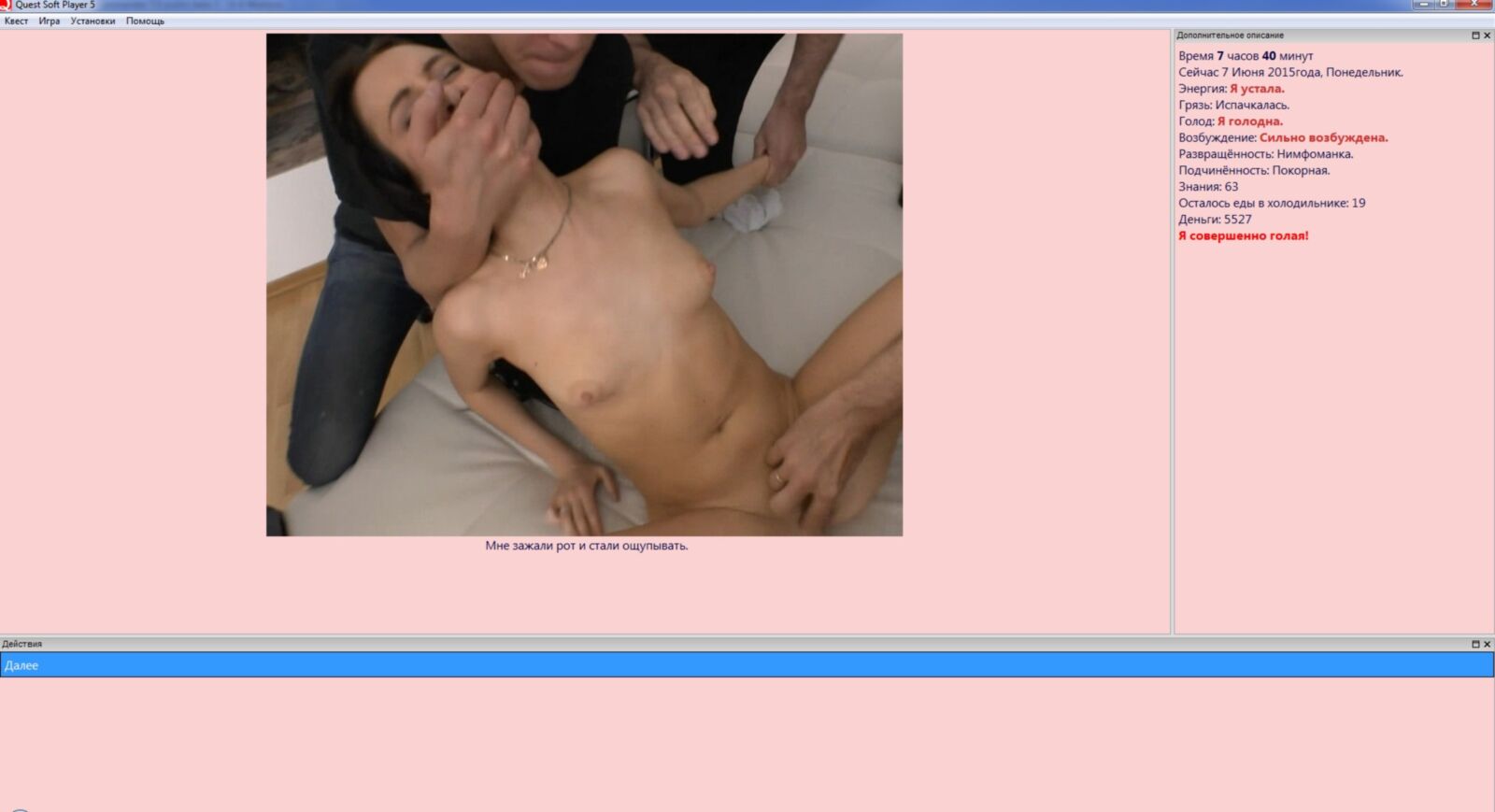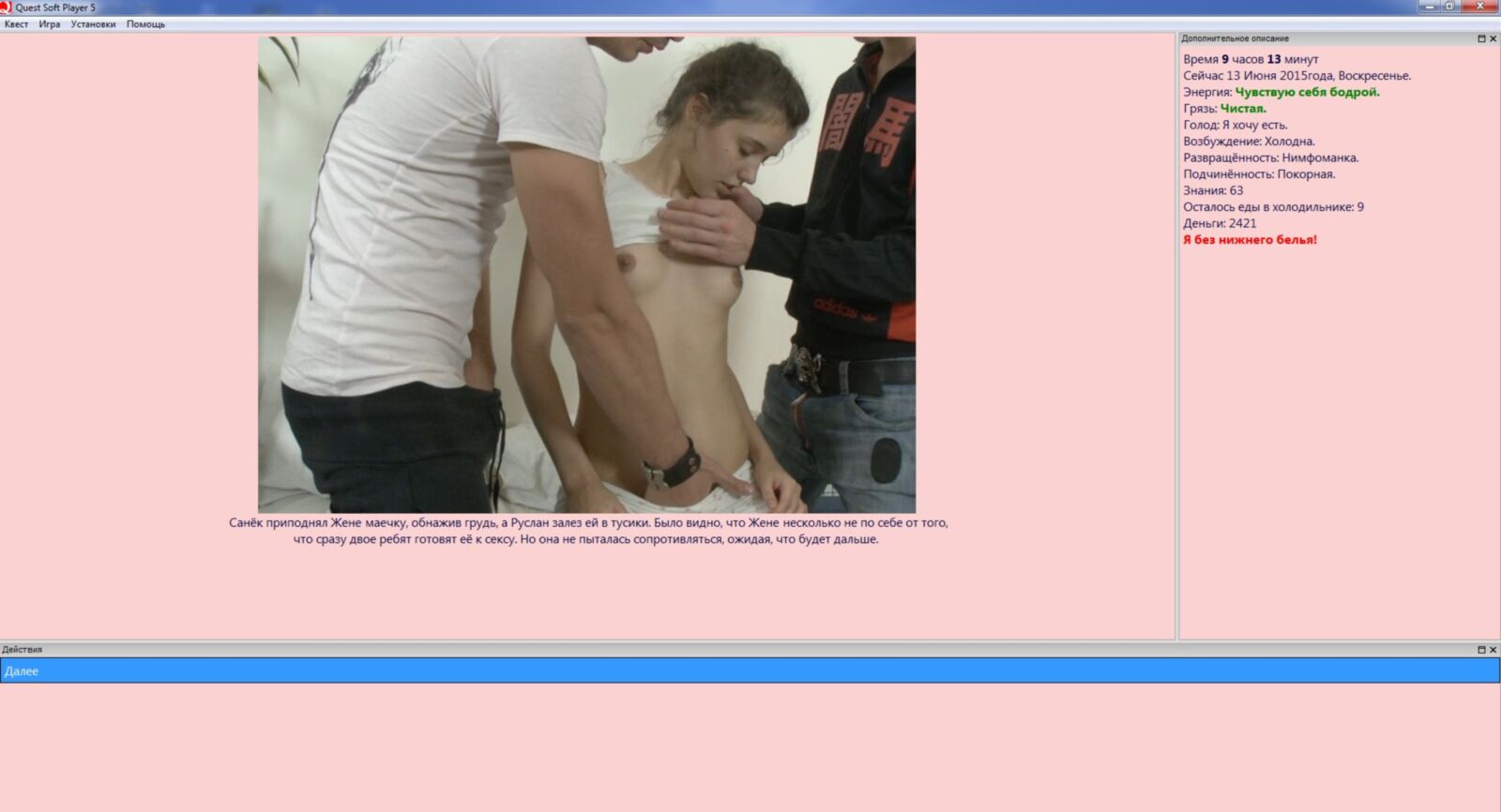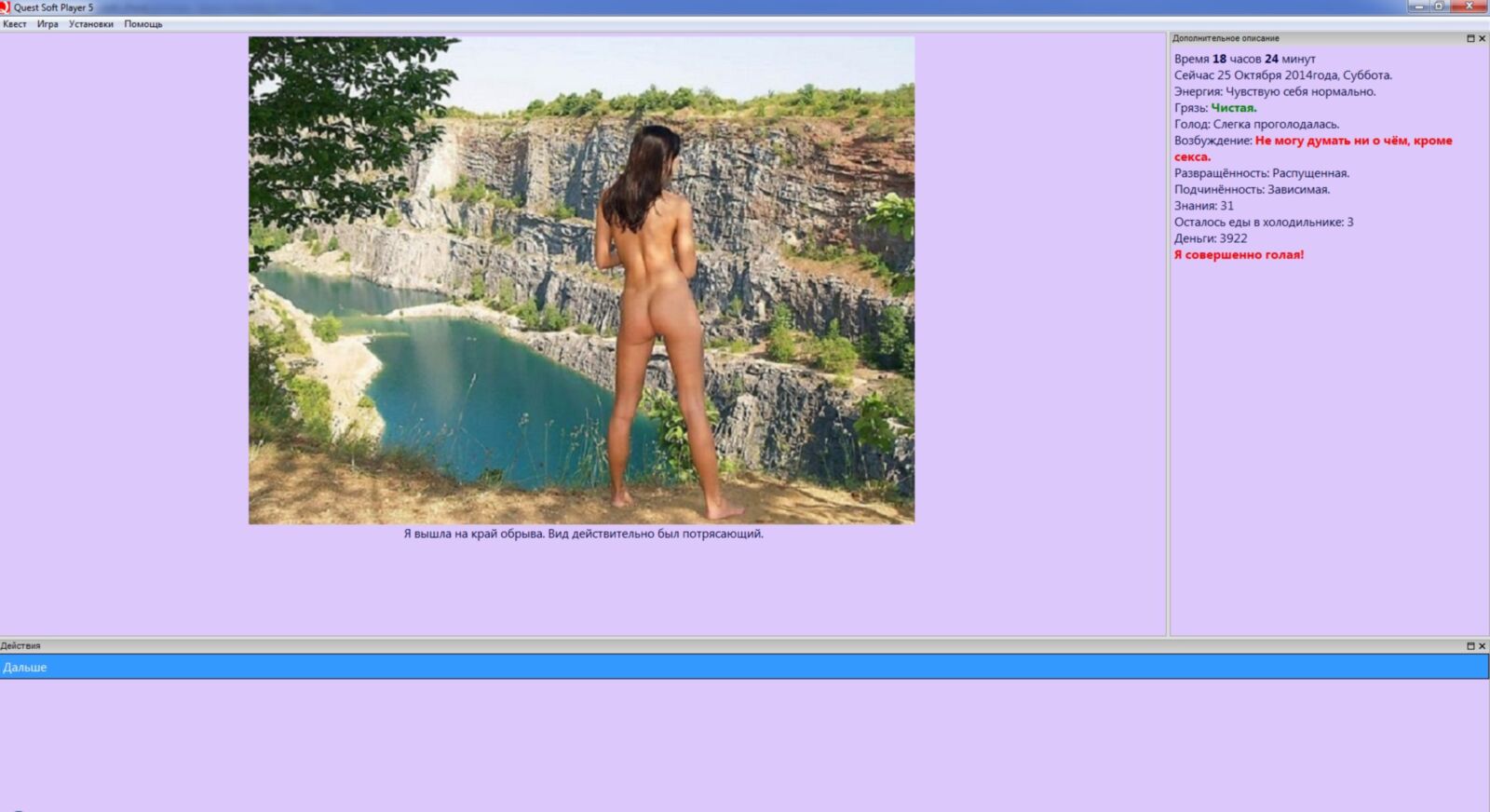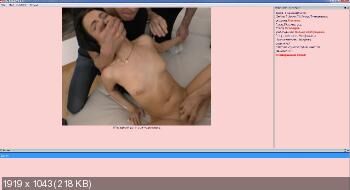 Happy End V0.9
Year of Release: 2015
Release Date: 2016.10.10
Genre: SLG, ADV, SIMULATOR, ANAL SEX, BDSM, Sexual Training, Group Sex, Oral Sex, Striptease, Lesbians, Rape
censorship: missing / there is a deletion patch
Developer / Publisher: Fagot
Platform: PC / Windows
Type of publication: in development
Tabletka: Not required
Version: 0.9 [ 123] Game Language: Russian
Interface Language: Russian
Voice Language: Russian
System Requirements (Minimum): Windows / XP / Vista / Windows7 / 8/10; CPU: Pentium4 2.0GHz; RAM: 1024MB; VRAM: 128MB; HDD: ~ 1 GB
Description: I present a new version of the game 0.9. Differences from version 0.7 Many – Made 5 main endings, the game has become less
hardcore – Instead of sudden Happy End, in most cases, one life is simply taken away, instead of cheat-Rempiments Now
will be a cheat menu in which you can switch the modes and do still all sorts of things, a large branch associated with the work of the GG
"night butterfly" has changed, the interface has changed, a variety of quests and events have been added, some new locations And NPC, the instruction manual is written,
which should ease beginners entering the game. You can also play to infinity – the main endings occur on July 1, but if
do not open them, the game smoothly flows to the next academic year and you can safely play further.
The author thanks everyone who helped at work on this version. games. First of all, it is TEHB, thanks to which a number of smaller
and emotional texts appeared, also SAV and GEO, which gave a number of very reasonable advice on improving the interface and gameplay and providingTheir great assistance in testing,
more than 101, Soul, IBR, STR0PS and Olegan, who helped in testing.
Extras. Information: The game is made for FullHD (1920×1080). To run either the happy.exe file, or in the player open the happyend.qsp file.
For holders of monitors with lower permissions, the HAPPYLOW.EXE file is made, where the same pictures will be displayed in a multiple modified window
(in principle, who wants May customize the type and sizes of the main QSP-windows). Finally, for owners of low-resolution monitors (1366×768 and lower)
, the LowRes directory is made, in which the same game lies with the reduced pictures – it is checked that 1280×720 play quite comfortable.
Fixed a bug without allowed bus Naked after theft of clothes on the beach. Fixed a bug with incorrectThis message after unloading.
Fixed a bug with the form for the form for the Institute. Now the requirements for putting on the form and for the delivery of the quest are agreed.
UPD 16.05 at 18.00: corrected Fix – Pull who downloaded earlier.
UPD 21.05 at 10.00: fixed the bug with "endless chatter" with Andrei, Katya now does not disappear And it can be caught in the yard throughout the game.
UPD 23.05 at 12.45: I corrected a couple of small bugs.