[5.22 GB] Kamidori Alchemy Meister (Eushully) [Cen] [2011, Adv, SRPG, Big Breasts, Tiny Tits, BlowJob, Magic] [JAP + ENG]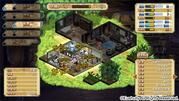 Kamidori Alchemy Meister / 神採り アルケ ミー ミー
Year of release: 2011
Release Date: 2011-04-22
Genre: VN, SRPG, Big Breasts, Tiny Tits, Blowjob, Magic
censorship: There are in the game (games) distribution
Developer / Publisher: Eushully
Platform: PC / Windows
Publication Type: License
Tabletka: Not required
Game Language: Japanese
Interface Language: Japanese + English
Language of voice acting: Japanese
System Requirements: OS: WinXP / Vista / 7 | CPU: PentiumIII 1.0GHz / Pentium4 1.5Ghz
RAM: 512MB | DirectX: 9.1
Description: In The Settori Region of the Southern Part of the Mikelti Continent Lies The Mikelti Kingdom. Among The Seven Major Cities Is The Artisan City of Yuidora. This Is Where A Young Orphan Named Wilfred Lives, Pursuing His Dream of Becoming An Alchemist. AS Tensions Between NeighbOring Nations Rise And A Threat Of War Looms, Three Girls in Distress Come to His Place and He Helps Protect Them. Using a New Technique That He Discovered and With the Help of Other Races, Will The BE Able to Restore Peace to the Lands?