[553.4 MB] Kimihagu / Otter (Studio Soul) (Ep. 1-2 of 2) [UNCEN] [2009 Straight, Female Students, Virgins, DVDRip] [JAP / POL / ENG / VIET / RUS]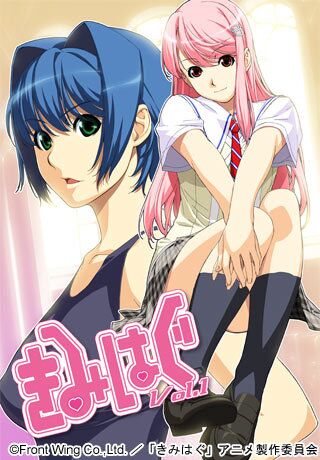 きみはぐ Kimihagu / Others of Motable Production: 2009
25.05.2009 to 25.08.2009
Genre: Straight, Female Students, Virgins
Series: EP. 1-2 of 2
Duration: 2 * 30 min
Censorship: None
Voice: Japanese Original
Voice: Russian Amateur [Vashmax2] External
Subtitles: English built-in disabled and external ASS / SSA
Subtitles: Polish External ASS / SSA
Subtitles: Vietnamese External ASS / SSA
Subtitles: Russian External ASS / SSA
Original author: Front Wing
Studio: Studio Soul
Description : * Based on the game by Front Wing.
The Daughter of The Disciplinary Comitee Present and So She Decides to Forbid Any Romantic Behaviour on the School. So The Love Club Must Hide On The Basement Of The School ChurCH, THEY OBJECTIVE IS TO STUDY LOVE AND ALL ROMANTIC BEHAVIOUR THEY CAN, SUCH THING DEFIES THE COMITEE PRESIDENT AND SHE'LL TAKE ACTION BUT SHE DOESN'T EXPECT WHAT WILL COME IN RESPONSE.
SOURCE: ANN
in Russian : On the way to love with our main character, many obstacles. All these obstacles have beautiful face and tits. Taki Yes, our hero is looking for love of life, along the way to the right and left attendant girlfriends and classmates.
Video quality: DVDRip
Video format: MKV
Video: MPEG4 Video (H264) 704×396 25.00 FPS 1000 Kbps, 23.976 FPS, 1100 Kbps
Audio: AAC 96000Hz STEREO 118 KBPS [JAP]
Audio: Dolby AC3 48000HZ STEREO 192KBPS [RUS]