[575.5 MB] Kendra's World [Inprogress V0.4] (Deamoness) [UNCEN] [2018 ADV, 3DCG, RPG, Seduction, Lesbian] [ENG]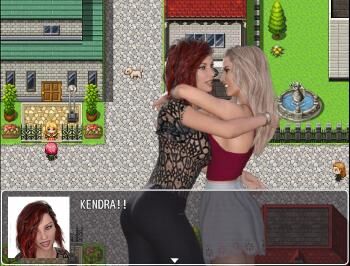 Kendra's World
Mir Kendra
Year of release: 2018
Release Date: 2018/03/19
Genre: Adv, 3DCG, RPG, Seduction, Lesbian
censorship: missing / there is a patch for removal
Developer / Publisher: Deamoness
Platform: PC / Windows
Type of publication: in development
Tabletka: Not required
Version: V0.4
Game Language (Scene): English [ 123] Interface Language: English
Voice Language: Unknown / Other
System Requirements (Minimum):
CPU: Athlon / Pentium 200 MHz
RAM: 64 MB
DirectX: 8.1
RAM: 512MB
VRAM: 128MB
HDD: ~ 0.58 GB.
Description: Kendra IS An 18 Year Old Girl WHO's Moved to a New City With Her Parents, She's Just About to Start Her Final Year At Her New School, What She Does There However Is Up to You. This Is Just A Demo So It's Not Very LongBut It Does Have Voice Acting In Certain Places. SHE GOT MOST OF THE WORLD FOR HER FEET .. WILL HER CHOICES MAKE HER BECOME?