[591 MB] Chinetsu Karte: The Devilish Cherry / Team Hospital Records: Hell Cherry (Yokoyama Hitomi, Suzuki Mirano) (EP: 1-2) [Cen] [2009Large Breasts, Nurses, Rape, DVDRip] [jap / ENG / RUS]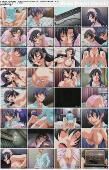 恥熱 Chinetsu Karte: The Devilish Cherry
Embilting Hospital Records: Hellic Cherry
Year of production: 2009 C 26.06.2009 to 07/31/2009
Genre: Large Breasts, Nurses, Rape
Series :
Ep: 1-2 of 2
Duration:
2 * 30 min
Censorship: Yes
Language: Japanese
Voice: Original
Subtitles: English [Erobeat] And Russian Svoychuvak External ASS / SSA
Director:
Yokoyama Hitomi
Original author:
Drill Murata / ドリルム ラタ
Studio:
Suzuki Mirano Description: Chinetsu Karte Is a Tale About a Young Man Who Seduces The Very Beautiful Nurse Assigned to His Room While He's in the Hospital. HE SOON HAS HER COMING BACK AGAIN AND AGAIN UNTIL SHE BECOMES HIS SEX SLAVE. In Time, He Makes a Move on Other Nurses and Even on One Of The Female Doctors in the HosPital Until They, Too, Come Under His Spell.
Video quality: DVDRip
Video format: AVI
Video: Windows Media Video 9 640×480 119.88 FPS 1195 Kbps, 1112 kbps.
Audio 1: MPEG Audio Layer 3 48000hz Stereo 192 Kbps.