[604 MB] Cartagra: Disease of Moon Confusion / Cartagra: Tsuki Gurui No Yamai / Moonland (Yamamoto Motoyanagi, MS-Pictures, Milky, Innocent Gray) (EP 1.2 of 2) [Cen] [2009, Detective , Violence, Nons, Mystic, Straight, DVDRip] [JAP / ENG / RUS / CHI]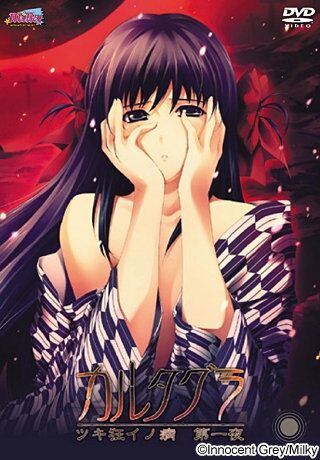 Cartagra: Tsuki Gurui No YamaicArtagra: Disease of Moon Confusionlunge disease カルタグラ ツキ狂 病 病 – German production: 2009
Genre: Detective, Violence, Mystic, Nuns, Straight
Series: EP. 1.2 of 2
Duration: 2×30 min
censorship: there is in all files-voice:
Japanese original
Subtitles:
English built-in disabled ASS [Masurenai]
Russian external disabled ASS [MAD Naamah]
Chinese external disabled ASS
-Rextrusive: Yamamoto Motoyanagi
Studio: MS -Pictures, Milky, Innocent Grey Description: Fate leads our hero in a very strange family, most girls from this family have a special mark on the chest. What does it mean and what terrible secrets are stored in this family? © Arenavip.