[635.8 MB] Larry 7: Sex under the sail / Leisure Suit Larry 7: Love for Sail [Uncen] (Sierra) [1996, Adv, SLG] [RUS]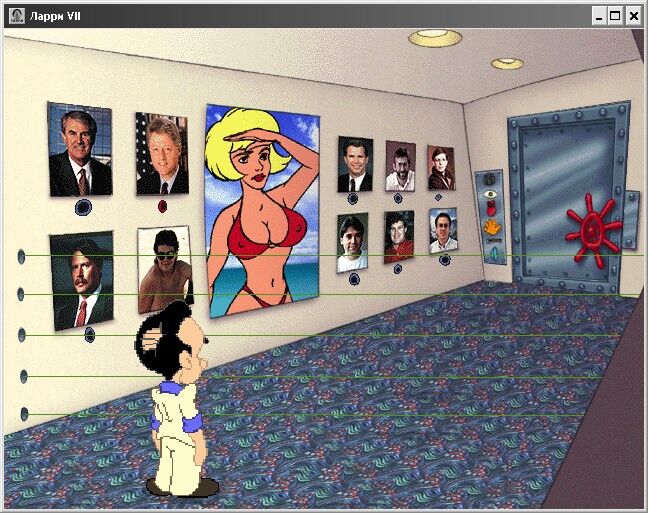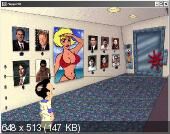 Larry 7: Sex under the sail / Leisure Suit Larry 7: Love for Saildate release: – 1996
Genre: Adv, SLG
Developer: – Sierra
Publisher: – Soft Club
Type of publication: – License
Interface Language: Russian
Voice Language: Russian
Tablet: – Not required
System Requirements:
Operating System: Windows 98/2000 / ME / XP (Verified on XP SP3, 7X32)
Processor: Pentium 75 MHz
RAM: 64 MB
Video Card: SVGA
Hard disk space: 726 MB
Description:
Larry Larry Laffler Likers goes into a liner cruise full of beautiful women. What will come from this? Unrestrained farce, vulgar comedy or a real "lust ship"? It depends only on you!
So, in front of you – the legendary adventure game of Sierra, a recognized classicOh genre. Unlike other popular games of this company, it is not intended for a family audience: Funny adheres of Larry Mount Larry will be interesting only to adult users18 +.
If you lived in the light of the years, you know how to laugh and do not suffer excessive jewel – Boldly rise to Board "Ocake" together with Larry! You will like it!
Features:
Ocean cruise liner awaits his departure, our hero managed to get a ticket for him, and the ship is straightforwards with sexual beauties ready for any madness. With anyone, but only, alas, not with our loving hero.
Help the eternal loser Larry to conquer the hearts of ship beauties. Get their location in prolonged conversations for intimate themes, performing the most raSignorous orders and not forgetting to apply your most important advantage … Intellect!
Sprat humor of dialogues and a mass of comical situations – the game right enters the collection of immortal gaming masterpieces. The Russian version of "Sex Sailing" not only is not only inferior to the original, but also surpasses it in concentration of jokes and jokes for a minute of the gameplay.
Excellent hand drawn graphics and animation, mass of spicy scenes. Additional scenes with even sharp erotica will open the most attentive players!
The game is fully optimized for modern computers and operating systems.