[641.4 MB] Runatikkusamona Majikaru? ERI (Blue Mad Diode) [Cen] [2014, Action, Rape, Masturbation, Tentacle, Cum Inside, Magical Girl] [jap]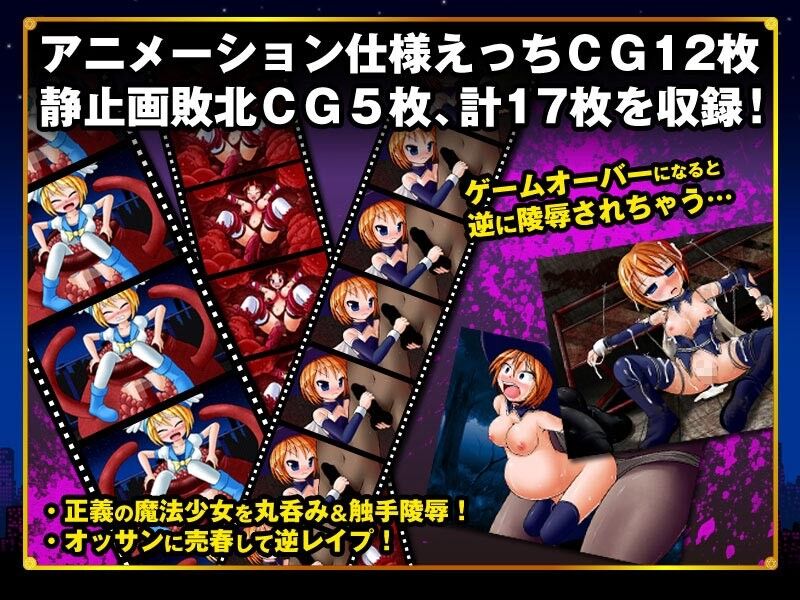 -RunTikkusamona Majikaru ★ ERI / ルナティック · サモナー マジカル ★ エリー Year of release: 2014
Release Date: 2014/02/18
Genre: Action, Rape, Masturbation, Tentacle, Cum Inside, Magical Girl
Censorship: There is in the game (games) distribution
Developer / Publisher: Blue Mad Diode
Platform: PC / Windows
Type of publication: License
Tabletka: Not required
Language Games: Japanese
Language Interface: Japanese
Voice Language: Japanese
System Requirements: [PC] WindowsXP / WindowsVista / Windows7 / Windows8
CRU: Pentium4 2.0GHz
Memory: 512MB
HDD: 700MB
Description : ■ Story ■
What is etch haibara of jericho * 2 -Year-Old Favorite * Students, I Got The Power to Become A Magical Girl Magical Eri of What Evil There and Kettle! SUCH AS YOUNGER BOYS OR RAPE THE MAGICAL GIRL ALONG WITH OTHER ANARUSHIFUSex Monster Is A Buddy It Was Every Day and You Can Have Sex Was Dirty Old Man Such As, But Magical Girls Justice Thing Horny Began to Protect The Facilities of the City "Does Not Allow IT Horny!" IS The Favorite Eri-Chan, Not A I Was Born Because My Parents Had Sex and Even May Take US! Anta Not That Be a "Naughty Your State of Very Angry I Do Not Know Somehow I'm Magical Girl Of Justice, But i Would!" Beat All. Thus ERI-CHAN DID WAS TOOK OFF IN THE CITY OF NIGHT WITH ANARUSHIFU.