[641.9 MB] Toki Neiro / A Time to Screw / Time to make love (Mogles, Discovery) (EP 1-2 of 2) [UNCEN] [2004 Cooking, Maids, Torture, DVDRip] [JAP / ENG / RUS]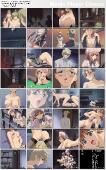 刻音色 (とき ねいろ) Toki Neiro | A Time To Screws Learning Love Production: 2004
Genre: Cooking, Maids, Torture
: EP 1-2 of 2
Duration: 2 ~ 30 minutes
Censorship: None
Voice: Japanese Original
Voice: Russian Amateur [Parazzit & Yamatori]
Voice: English Professional (full duplication)
Subtitles: English and Russian external ASS / SSA
Director: Mogles
Studio: Discovery
Description: A man woke up in a mansion, lost among high snow-covered pines. The servants said that he was brought here after he injured his head, but he himself would not remember anything. With his appearance in the mansion, for the first time in the memory of everyone there live, the old hours went again. When the clock pierced twelve, the maids embraced an irresistible desire, andPerverted orgies began in the mansion.
Video quality: DVDRip [Torrent Ivanivanych]
Video format: MKV
Video: MPEG4 Video (H264) 708×480 23.976 FPS ~ 1000 Kbps. [10bit]
Audio: Dolby AC3 48000Hz Stereo 192 Kbps. [JAP. ENG]
Audio: MP3 48000HZ STEREO 192KBPS [RUS]