[689.8 MB] Rise of the Pornstar [1.31] [UNCEN] [2017, ADV, SLG, 3DCG, Construction, Lesbian / Yuri, All Sex] [RUS]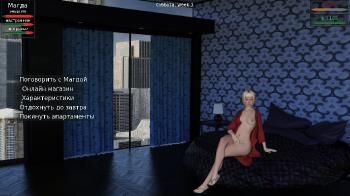 Rise of the Pornstar / Pornstar Education
Year of release: 2017
Genre: ADV, SLG, 3DCG, Constructor, Lesbian / Yuri, All Sex
Censorship: None / There is a patch for deletion
Developer / Publisher : VIARCH PRODUCTION
Platform: PC / Windows
Publication Type: In Development
Tabletka: Not required
Version: 1.31
Game Language (Plot): Russian
Interface Language: Russian [ 123] Voice Language: Unknown / Other
System Requirements (Minimum): OS: WinXP / Vista / 7/8/10 HDD: 592 MB
Description: Pornstar Education is a game in which you have to take the role Girl manager, to promote it in the world of porn industry. Will it be able to succeed or not, will depend on your decisions.
Extras. Information: This is my first translation of the game. Was honest not easy, givenThe volume of the content, which hurt the game for a year and a half. Translation is not Googlovsky, manual, so it is worth waiting for many orphographic errors and typos. If there is a desire to thank the translator, then in the game folder there is a text document with requisites. As for the game itself, there are already several endings in the game, although the author like and was going to finish the project, continues to slowly add content.