[7.28 GB] House Party [INPROGRESS, V.0.18.2 Stable (x32 / 64)] (Eek! Games) [UNCEN] [2020, ADV, SLG, Sandbox, 3D, Male Hero, Romance, Comedy, Drugs, Corruption , Harassment, Point & Click, MultiPle Endings, All Sex, Big Tits, Blowjob, Handjob, Masturbation, Exhibitionism, Voyeurism, Stripping, Lesbians, Gay, Unity] [ENG, RUS]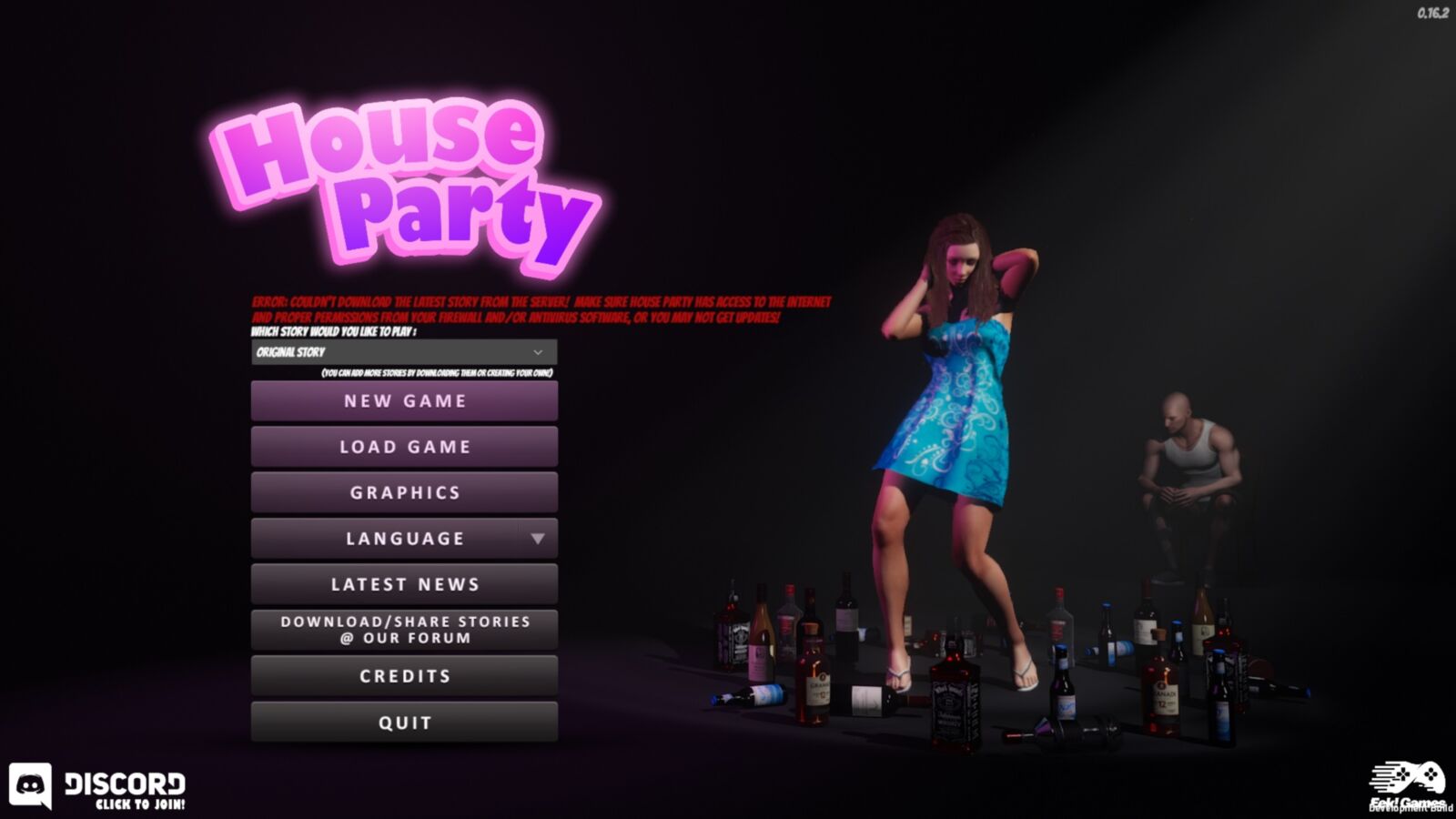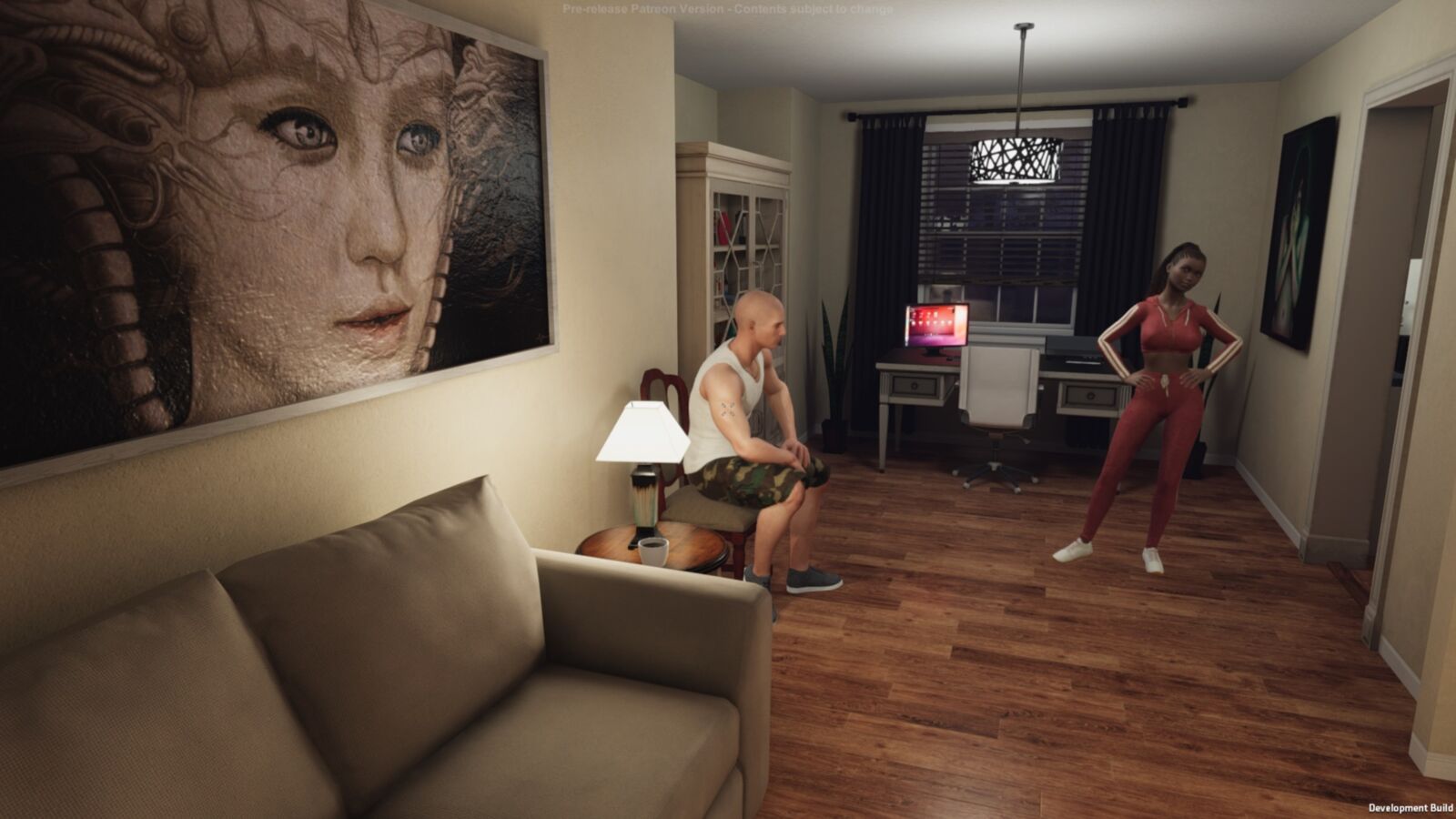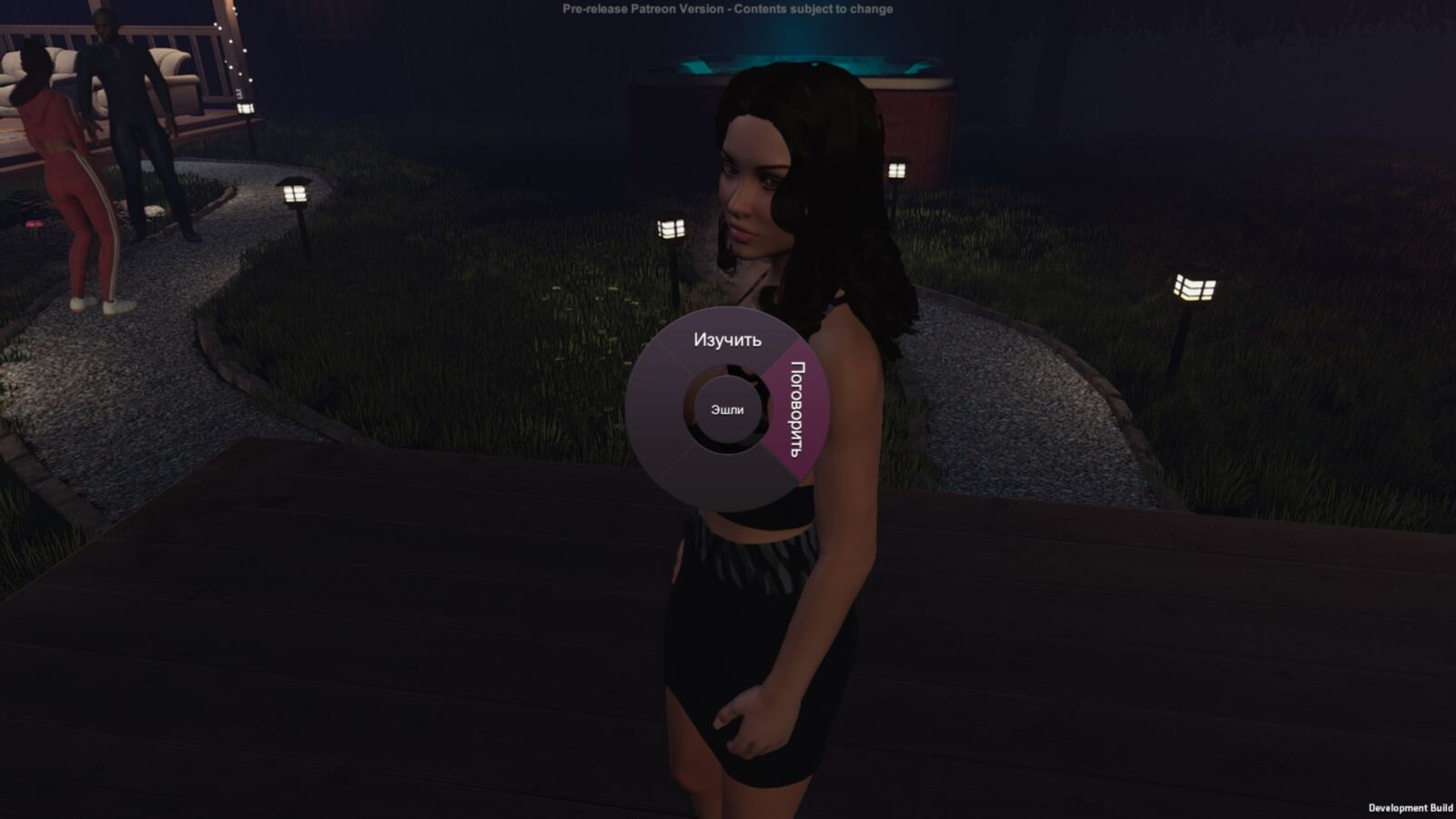 House Party / Home Party
Year of release: 2019
Release Date: 2020/11/24
Genre: Adv, SLG, Sandbox, 3D, Male Hero, Romance, Comedy, Drugs, Corruption, Harassment, Point & Click, MultiPle Endings, All Sex, Big Tits, Blowjob, Handjob, Masturbation, Exhibitionism, Voyeurism, Stripping
Censorship: None / There is a removal patch
Developer / Publisher: EEK! LLC – Games.eekllc.com
Platform: PC / Windows
Type of publication: in development
Tabletka: Not required
Version: v.0.18.2 stable
Language of the game (plot): Multilingual
Interface Language: Multilingual
Voice Language: English
System Requirements (Minimum): OS: Windows 7,8,10 (x32 / x64) / CPU: I5 / RAM: 8GB / VRAM: 2GB / HDD: 5GB
Description: We invite you to a party! Forward to the adventure: open the worldBright characters, dynamic plots and sexual guests who are so craving for meetings with you! Working convolutions, take smart solutions or just put on luck, but always beware of Frank! Turn in the game! New opportunities and dangers will wait for you for each choice. Maybe you will be a wonderful guy and help guests to solve their problems, and maybe you will turn into the instigator and arrange drama? Turn in the game! Behave well or completely unacceptable – choose to you. Come in … The game has already begun!
House Party is an interactive 3D adventure for adults, where your actions can affect subsequent events and the outcome in the entire variety of the ending. Each of your decision can lead to a new ending. Ready to check your "game"?
The party is already in full swing,Guests are having fun. Not enough of you. As soon as you enter, the adventure will begin. Check your "trick", "eloquence" and analytical abilities, because to open the stories of each character to have through dialogues and "something else." The probability will be on your side … If you spread all the cards correctly.
Your interaction with the guests will bring you to different ending every time you start a new game. The story is in your hands, because your actions define the game. Moral dilemmas waiting for you, provoking various outcomes and forming a plot disclosure. In House Party, you will think about and planning every movement.
And yes, it's fun! The same party, in the end, real, with the more debacious. Caution, here is full of abnormative vocabulary withNudget, fights, drunken games, alcohol and sex. You do not succeed! You yourself choose, with whom to be friends and whom to betray, solving the unique stories of each character with a guaranteed stuffing in the form of funny quests and puzzles. Each character in this game is fully announced, and very much (we haven't talked about it yet?) Hot!
House party is an excellent 3D game with sexual models and a good fraction of sarcastic wit. A stable algorithm allows characters to respond to a wide selection of stimulants and actions that you make with it. This game will keep you in constant voltage multiple plot lines and outcomes based on your choice.
If you consider yourself a writer or want to make games, you can create your own story.To play Custom Story Creator (on the EEK! Games website). Skool your own story with dialogues, interactions, thinking of gaming logic. Import your stories in the game and share with other players. It is really very easy, do not even need programming experience. Join a lot of players who have created their short quests, on the official forum of games and share their history.
Extras. Information: When downloading / unpacking problems with the game of the main story history:
1. To give a story from the author's website.
2. Unpack on the path% UserProfile% \ Documents \ EEK \ HOUSE PARTY \ MODS \ STORIES \ (two folders should appear – Original Story and Tutorial)
3. Play and enjoy life.