[7.37 GB] Provincial [INPROGRESS, 1.3.5 DEV FIX 3 PATH 16] (Provincial Team) [UNCEN] [2018, SLG, ADV, QSP, SIMULATOR, ANAL SEX, BDSM, GROUP SEX, Oral Sex, Striptease, Prostitution, Lesbians, Rape, Incest] [Rus]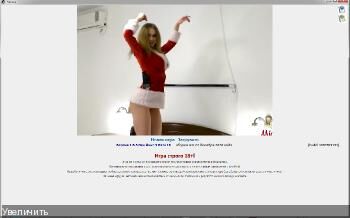 Provincial / Release Provincial Year: 2018
Release Date: 2020/12/12
Genre: SLG, ADV, QSP, Simulator, Anal Sex, BDSM, Group Sex, Oral Sex, Striptease, Prostitution, Lesbians, Rape, Incest
Censorship: missing / there is a deletion patch
Developer / Publisher: Provincial Team
Platform: PC / Windows
Type of publication: in development
Tabletka: Not required
Version: 1.3. 5 Dev Fix 3 Path 16
Game Language (Plot): Russian
Interface Language: Russian
Voice Language: Unknown / Other
System Requirements (Minimum): Windows / XP / Vista / Windows7; CPU: Pentium 4 2.0GHz; RAM: 512MB; VRAM: 128MB; HDD: 7 GB
Description: The game is "Porn-RPG".
What we have: a young girl from a small town-satellite near megapolis. Live boring and mounted "Lights of the big city. " But it is necessary to learn at first, and there it is already to think further, the life is arranged. But everything spins around the sex.
In the process of the game you are free to do with your heroine anything.
You can be a painka and build a career and others, but you can fall to the very bottom. It all depends on the desire and action of the player.
As in any Sima, the heroine has a lot of changing parameters: attractiveness, depravity, academic performance, fighting skills and a number of others that affect the passage of the plot. You need to care for it. Launch – Tamagotchi and die can.
Games of this plan, "Simulators of life", are finished in principle to be "provincial" – a living constantly developing organism. Watch for updates – now they will appear much more often than once every six months.