[7.5 MB] POISON [INPROGRESS, 5] (SLONIQUE) [UNCEN] [2016, SLG, Trainer, Tease, Milf, Anal] [ENG]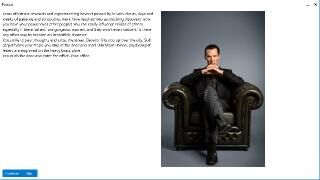 Poison
Year of release: 2016
Genre: SLG, Trainer, Tease, Milf, Anal, Oral
censorship: missing / there is a patch for deletion
Developer / Publisher: SLONIQUE
Platform: PC / Windows
Publication Type: In Development
Tabletka: Not required
Version: 5
Language Games: English
Interface Language: English
Voice Language: Unknown / Other
System Requirements (Minimum): HDD 100MB, Windows 7, .NET Framework 4.6
Description: Years of Intense Research and Experimenting Haven't Passed by in Vain. Hours, Days and Weeks of Patience and Scrupulous Work Have Resulted Into Astonishing Discovery: NOW YOU HAVE Your Power Over Other People! You can Easily Influence Minds of Others, Especially If These 'Others' Are Gorgeous Women.
Add. Information: Development game. I am the author. Pon.Emnog add content. Blog News
22.12.2016 The game is updated to version 5. Pull the torrent.
In honor of the holidays, I post the full version of the Gold Edition with all bonus events. Holiday greetings!