[7.72 GB] "War Goddess" Madou Koukaku ~ Yami No Tsuki Megami Wa Doukoku De Utau ~ (Eushully) [Cen] [2013, ADV, Strategy Class SLG, RTS, Simulation, All Sex] [jap]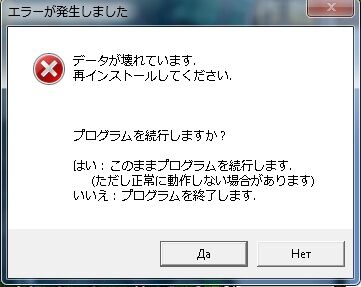 "War Goddess" Madou Koukaku ~ Yami No Tsuki Megami Wa Doukoku de Utau ~ / 魔導 巧殻 ~ 闇 の の 女 神 神 は国 で 詠う ~
Year of release: 2013
Release Date: 2013/4/26
Genre: Strategy Class SLG, RTS, SIMULATION, ALL SEX
Censorship: There are in the game (games) distribution
Developer / Publisher: Eushully (エウシュリー)
Platform: PC / Windows
Type Editions: License
Tabletka: Not required
Language of the game: Japanese
Interface Language: Japanese
Voice Language: Japanese
System Requirements: Product Specifications / Operating Environment
Corresponding OS: WinXP / Vista / 7
Resolution: 1280 * 720
Description: Great Power, Also Referred to As One of the Big Five in Raurubashu Continent Nakahara, Merukia Empire.
Currently, The East and Merukia Sentakusu Territory Had Been Exposed To The Onslaught of Nemesis YoonGasol Allies.
Under the emperor, while the domestic is ruled with the warlords "four Marshal" of talented four people, Merukia emperor who received the news that Marshal eastern territory were killed and rage, reinforcements to Sentakusu territory that was turned into A Gruesome Battlefield I Will Send You.
Hero Vice Height Tsu ~ Erinda That Only One General of South Territory Had Been Dispatched There. Rejected the Onslaught of the East Aims to Marshal and Reconstruction of East Territory, But The Strength Difference Between The Neighboring Countries … Obvious. The Crisis of About Shake The Four Marshal Merukia to Divide The Will Further.
Add. Information: Getchu
ATTENTION The game is posted as it was downloaded by pirates.