[74.39 GB] Deskbabes ™ (V.1.0.4.756) (Totem Entertainment) / Virtual girls – Frank scenes on the desktop (Card-models C0027-C0224 with constant updates = Models until September 11, 2011 =) [UnCen] [2011 ., Screensaver, Striptease] [rus]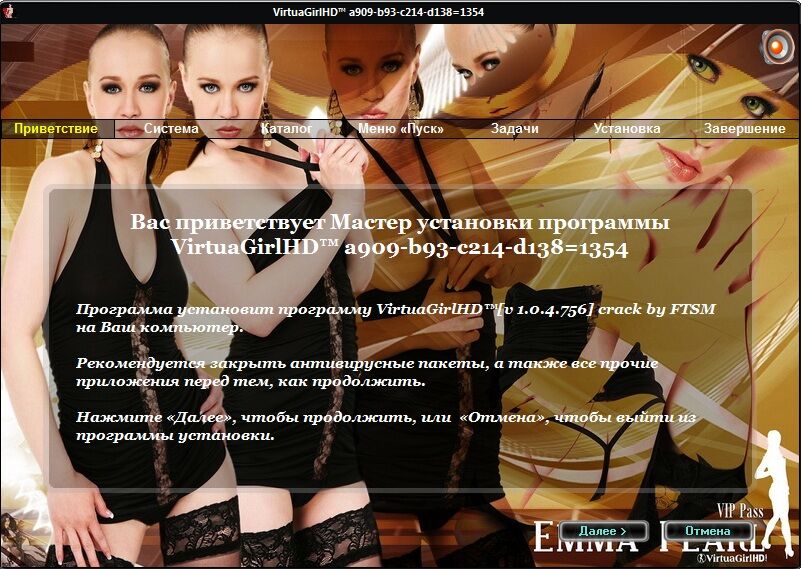 (Addon) Deskbabes Cards (* .vghd) C0027-C0224 (Last available (free) to date) / Virtual girls – Candid scenes on the desktop-year production: 2011
Genre: Screensaver, Striptease
Censorship: missing
Developer: Totem Entertainment
Platform: PC / Windows
Type of publication: Constantly bought (C licensed account)
Tabletka: Not required
Interface language: Russian
Version: 1.0.4.756
System Requirements: Windows 2000 / XP / Vista / Windows 7 86x-64x / Windows 8 M3
Support (Specified): A909-B93-C214-D138 = 1354 All models at the moment in the off collection Osite Totem int.-A *** – Viruagirl models, which HD
b *** – Men's Gay Men
with *** – Duets and Solo Lesbian
D *** – Classic Models , not in HD, those that are outputTotem before until 2007 and called the project then VG2.
*** – these are numbers from 1 to today's state of release of girls.
IMPORTANT: VGHD folder in antivirus to put in exception !!! Before installation, I recommend!
In this hand, all models that are not on the tracker, the models were not duplicated earlier and distributed in this hand. The models are all inclusive on September 7 (Wednesday) 2011. The Totem on Wednesdays releases the Deskbabes model, and will appear on Sundays in updates, with a delay in a week with a totem! Models that are lacking in my distribution here:
Models C0001-C0050 (distribution of extraneous) —> http://pornolab.net/forum/viewtopic.php?t=11639814111639814-С0100 (distribution TRISTAN_1981 ) —> http://pornolab.net/forum/viewtopic.php?t=1251729[1123 03 Added in distributionENA Folder "Utilities", in which there are two files, to clean the registry from old versions of the program (at the request of many) and the BAT file to increase or decrease the size of the dancer girl (models). Non-standard resizing changes not provided for in the program itself!