[745.7 MB] Office-14.Career / Office – 14.Carrier [UNCEN] [2016, QSP, ADV, Animation, SLG, Blowjob, Anal, All Sex] [ENG / RUS]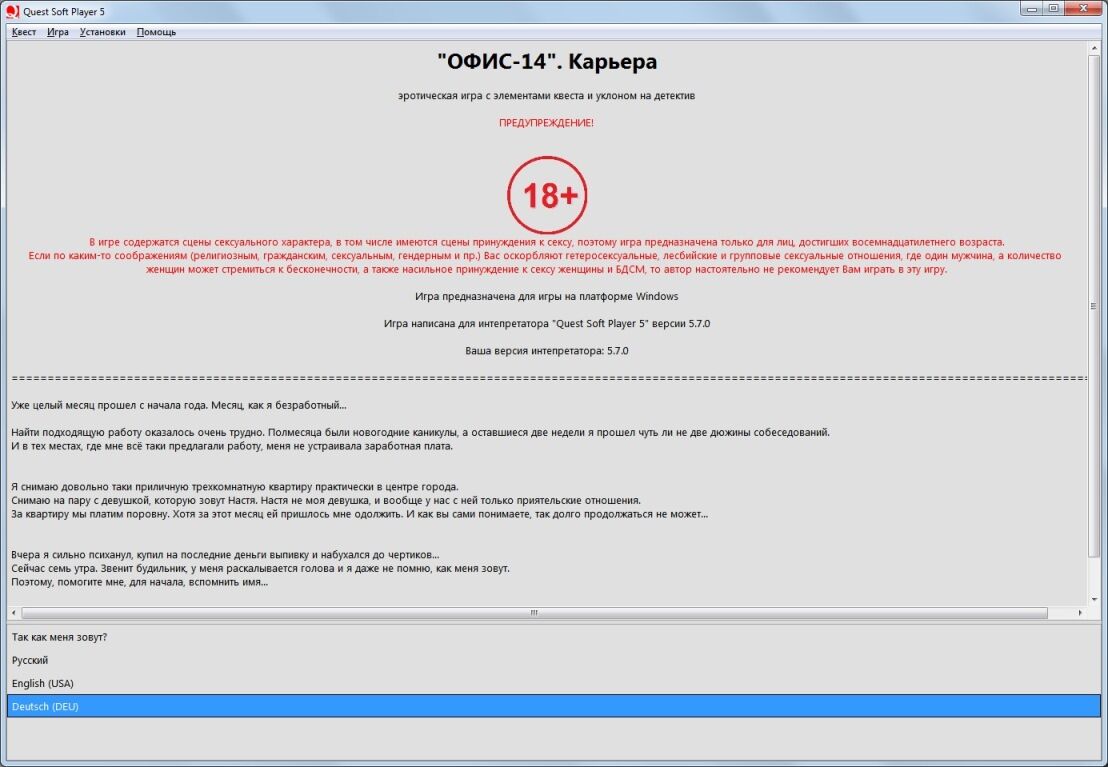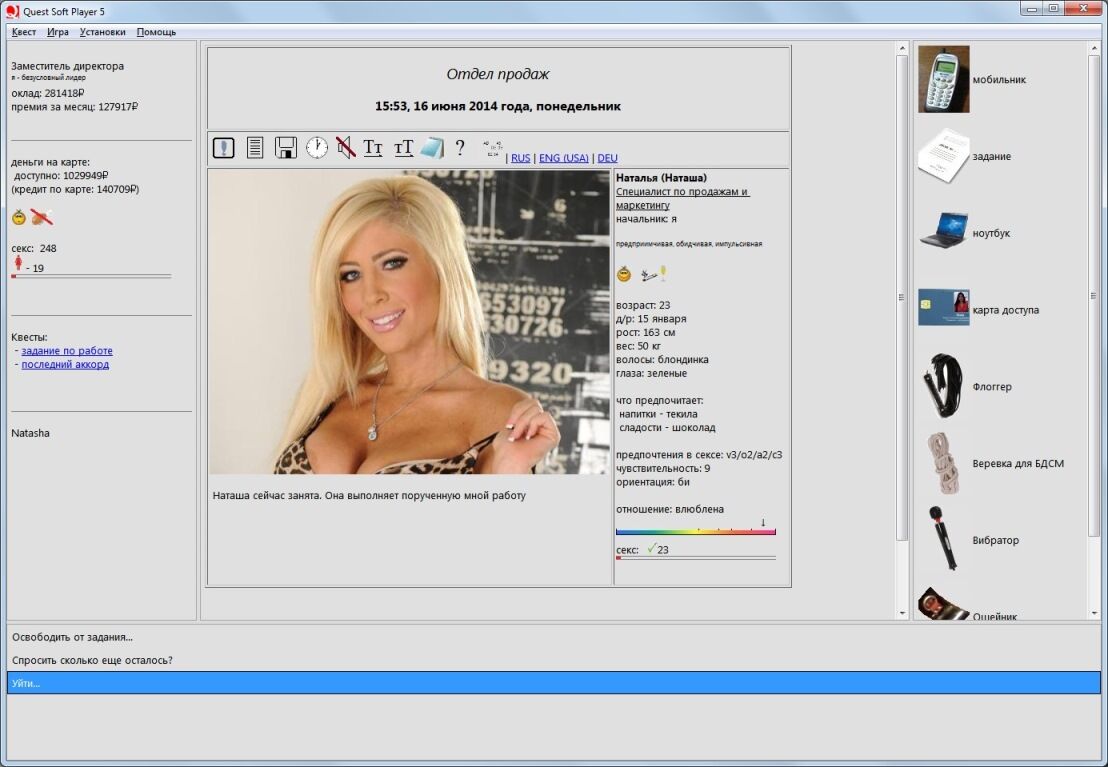 -Office-14.Career / Office-14.Carrier
Year of release: 2016
Release Date: 2016/06/28
Genre: QSP, ADV, Animation, SLG, Blowjob, Anal, All Sex [ 123] Censorship: None / There is a patch to delete
Developer / Publisher: MRHYDE
Platform: PC / Windows
Type of publication: Original (licensed)
Tabletka: Not required
Version: V2. 0
Game Language: Russian, English
Interface Language: Russian, English
Voice Language: Russian
System Requirements (Minimum): OS: WinXP / Vista / 7, CPU: 450 MHz, RAM: 512 MB, VRAM: 512 MB, HDD: ~ 1GB
Description: Erotic game with quest elements and a detective bias / Erotic Game with Questing Elements and Detective Fiction
Add. Information:
Attention! This version is final and posted by the author. All other versions on this forumE and on the Internet as a whole – illegitres.
The game contains a sexual scene, including those who have coercion to sex, so the game is intended only for those who have reached the age of eighteenth.
If for some reasons (religious , civil, sexual, gender, etc.) you are insulted by heterosexual, lesbian and group sexual relations, where one man, and the number of women can strive for infinity, as well as forced coercion to sex women and bdsm, then the author strongly recommends you to play This game.
This Game Contains Scenes That Are in Sexual Nature, Including Scenes of Forced Sex. You Must Be 18 Years of Age Or Older to Play This Game. If For Some Reason You Disagree With Straight, Lesbian, and Group Sex, AS Well As Forced Sex And BDSM, The Author Strongly Recommends You Not Play This Game.
Attention! When mistakes are detected, you must apply save the game. Otherwise, the search and elimination of errors is most often impossible.